Museu Nacional de Soares dos Reis
The National Museum Soares dos Reis (Museu Nacional Soares dos Reis), located in the ancient Carrancas Palace in Porto, is one of the most renowned Portuguese museums. This extensive art museum opened in 1840 and is today dedicated to Antonio Soares dos Reis, the famous sculptor born and bred in Porto. The gallery also houses a foreign art collection which includes works by the Dutch, Flemish, Italian and French masters. There is a large collection of Portuguese 19th century works, including those from the Porto school, and exhibits of ceramics, glassware, gold and silverwork, and furniture.
Address:
Palacio dos Carrancas, Rua de Dom Manuel II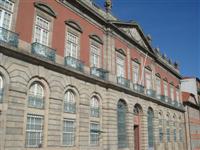 Museu Nacional de Soares dos Reis Jose Goncalves
Igreja de São Francisco
On the Porto waterfront stands the church of St. Frances, dating from 1383. While not very imposing from the outside, it has a lavish Baroque interior that was created in the 17th and 18th centuries. Pillars and columns within the vault are festooned with gold-gilded cherubs and flower garlands, entwined animals and fruit cornucopia. This feast for the eyes is set off by wide Gothic arches made of marble that soar into the roof. The Igreja de São Francisco (Church of Saint Francis) is the most prominent Gothic monument in Porto. It is located in the historic centre of the city and has been declared a World Heritage Site by UNESCO.
Address:
Rua do Infante D. Henrique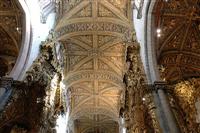 Igreja de Sao Francisco Josep Renalias
Solar Vinho do Porto
Many visitors come to Porto for its foritified wines. The place to head for samples of every port produced in the region, and also the rest of Portugal, is the Solar Vinho do Porto. It is found in the splendid grounds of the Crystal Palace Gardens and in the vicinity of the Romantic Museum of Quinta da Macieirinha. Inside the rose-bedecked villa is a relaxed, upmarket tasting room. Staffed by knowledgeable hosts who offer glasses or bottles of port, you can enjoy complimentary snacks and learn about the port-making process. Also in the villa is a small museum containing a collection of 18th century furniture and paintings.
Address:
Rua de Entre-Quintas 220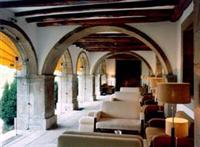 Solar Vinho do Porto Silencebecomes
Vila Nova de Gaia
This suburb of Porto lies along the south bank of the River Douro, on the site of an ancient fortified village. Today, Vila Nova de Gaia is home to more than 50 wine companies who operate their lodges in the winding narrow streets flanked by red-roofed buildings. Most of the lodges in Vila Nova de Gaia welcome visitors for tours and tastings. Among the best known are Sandemans, housed in a former 16th century convent, and Taylors. The suburb also features a 16th century monastery that has interesting circular cloisters and a terrace where the Duke of Wellington planned his attack on the French in 1809.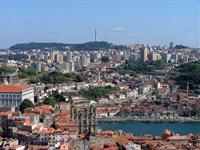 Vila Nova de Gaia Jonik
Guimarães
The historic town of Guimarães is regarded as the birthplace of Portugal. Here, in 1128, Afonso Henriques became the first king of the country. Guimarães has many medieval buildings and fortifications, and has been declared a UNESCO World Heritage Site. One of the main attractions is the tiny Romanesque church where Afonso was allegedly baptised, and the imposing Palace of the first Duke of Braganza. There are numerous other Gothic, Romanesque and Baroque delights to discover in walking around the town. There are also two excellent museums: The Museu Alberto Sampaio contains religious art and relics and is housed in a monastery, while the Museu Arquelogico Martins Sarmento displays the finds from a nearby Celtic hill settlement.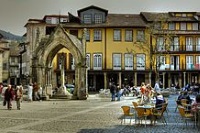 Guimaraes Oliveira
Porto has a Mediterranean climate with warm, dry summer weather and mild, wet winters. The average summer temperature is 68°F (20°C) but can rise as high as 104°F (40°C). Winter temperatures typically average at about 50°F (10°C) but occasionally drop below 32°F (0°C) at night. Weather-wise, best time to travel to Porto is probably between June and September, when temperatures are comfortable and rainfall is low.
Francisco Sá Carneiro Airport
Location:
6.8 miles (11km) northwest of Porto.
Time:
GMT (GMT +1 between the last Sunday in March and the Saturday before the last Sunday in October).
Getting to the city:
Porto Airport is served by the Metro's Violet Line. It runs to the Estádio do Dragão, operating every 20 to 30 minutes and dependent on the time and day of the week.
Taxis are available outside the terminal. Passengers may prefer to order one via phone.
Numerous shuttle companies transport passengers across the city from the airport. These include the Airport Shuttle, Barquense, getBUS, Goin'Porto, Ovnitur Viagens, Transdev and Autna.
STCP bus lines 601 and 602 run to Cordoaria from 5:30am to 23:30pm. Resende bus services operate every day except Sunday from 06h10 to 19h30, every 30 minutes. Schedules are altered on Sundays and public holidays, running every 40 minutes from 07h25 to 14h05 and every 30 minutes from 14h30 to 19h30.
Car Rental:
Car rental companies operating out of Porto Airport include Avis-Budget, Europcar, Goldcar, Guerin, Hertz and Sixt.
Airport Taxis:
Taxi's are available, and are the most convenient and fastest method of getting to the city centre. The journey from the airport to the city takes about 20 to 30 minutes.
Parking
Parking rates in section P2 for 15 minutes is the cheapest option, charging £0.70. Depending on parking section and duration of parking, the fee could rise up to £10.
Porto has a comprehensive bus network, as well as a limited underground Metro. The Porto Metro is a light rail network that runs underground in central Porto and above ground into the city's suburbs. If all else fails, taxis are also plentiful and cheap.
A holiday to Porto usually consists of consuming a lot of what the city is best known for: port wine. However, the diverse city of Porto can offer far more than just drinking, as the city is equally famous for its architecture and many intricate bridges.
Despite being principally an industrial centre, Porto also enjoys a great many historical and cultural attractions. An array of cathedrals and interesting museums are dotted around the city, including the exquisite Baroque church of St. Frances which stands on the Porto waterfront. Another hugely popular sightseeing opportunity in Porto is a beautiful UNESCO World Heritage site in the form of the historic riverside Ribeira district, a must see attraction when visiting the city.
Although there is plenty to do for the cultural enthusiast, when it comes down to it, a visit to Porto is never complete without savouring the legendary port wine that is lovingly processed, mixed and matured in the Vila Nova da Gaia district across the river from the city. Once visitors have sampled the delicious beverage, an excellent way to explore the scenery is via a boat cruise on the River Douro, or a trip to one of the many neighbouring fishing villages.
Bragança
In the remote northeast province of Tras-os-Montes, the small provincial capital, Bragança, lies close to the Spanish border and is slowly being discovered by tourists. This is mostly because of its fine local museum and the small medieval village and castle on a hillock overlooking the town. Between the medieval citadel and the cathedral is the garden of the Museu do Abade de Baçal. The museum itself houses a collection of sacred art and watercolours painted by Alberto Souza. In the medieval citadel is the Domus Municipalis, a pentagonal 12th century civic building which is unique in Europe.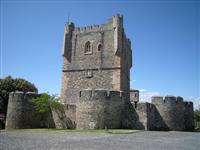 Braganca José Antonio Gil Martínez
Vila do Conde
A small town at the mouth of the River Ave, 20.5 miles (33km) north of Porto, Vila do Conde has become a popular summer holiday resort because of its sandy beaches and rocky reefs. This is despite that it does not often feel like a resort. The town has some entertaining local industries, mainly hand-hewn boat building, lace-making, hand-knitting and sweet making. Visitors are welcome at the Rendas lace-making school, where fine examples of the local lace can be purchased while the large Friday market is a good place to find both souvenirs and excellent local food.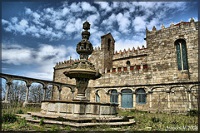 Vila do Conde Francisco Silva
Serra de Estrela
The Serra de Estrela, mainland Portugal's highest mountain range, is fast becoming one of Europe's hottest new resorts for beginner and intermediate skiers and snowboarders. The range is formed from a huge granite ridge that reaches 6,539 feet (1,993m) at its highest point, and its unique topography of strangely-shaped crags and gorges, fast-flowing streams, mountain lakes and pristine forests makes it one of Portugal's greatest natural attractions. The ski resort itself features five miles (7.4km) of skiable snow, nine runs ranging in difficulty from absolute beginner to intermediate, and a terrain park for snowboarders. There are also hiking trails, chic restaurants and high-class health spas.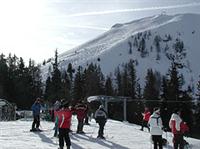 nonanet
Espinho
The resort town of Espinho lies just 16 miles (26km) south of Porto. It has a casino and a bullring, as well as a range of shops, restaurants, hotels and campsites. It possesses a long stretch of golden sandy beach popular with surfers, a number of excellent seafood restaurants, and one of the world's oldest golf courses. The Monday market is a popular draw, occupying three city streets with stalls selling local food, crafts, souvenirs and other items. Espinho is easily navigable, with many of its chief attractions located within easy walking distance of the train station downtown. These include local museums, a planetarium, music academy, and the João de Deus city park.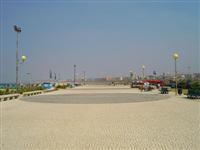 Espinho Vitor Oliveira