Denmark is a land of epic natural beauty and gorgeoussightseeing opportunities. The coastline is diverse, consisting ofunspoilt beaches, ancient fjords, and small coves, with acountryside of lake districts, rolling hills, and gentle valleysdotted with windmills.
Most people are unaware of Denmark's amazing beaches,with some 200 Blue Flag shorelines providing excellent bases fromwhich to fish, kayak, kitesurf, and windsurf beneath thesurprisingly warm Danish summer sun.
For the more culturally inclined, there are many oldcastles, picturesque cobblestoned villages and towns, and quainttraditional architecture. There's no need to guess where HansChristian Andersen got his inspiration for his world famousfairytales.
Visitors should jump aboard a ferry to explore morethan 400 islands and marvel at the awesome bridges, such as the 10mile (16km) Oresund link to Sweden. They can also take a week tocycle through beech woods, spend a day out in the Tivoli Gardensamusement park in Copenhagen, or explore the sleepy medievalvillages. Additionally, a visit to the Viking Ship Museum isdevoted to honouring Denmark's bold ancient mariners.
With such a huge coastline and emphasis on fishing,sampling some of the fresh seafood in the country is also anabsolute must. Indeed, the Danish food scene has grown into theculinary capital of Scandinavia.
Denmark is small and boasts an excellent road andrail transport system, and numerous ferry connections to the myriadoffshore islands. Another great way to see the country is bybicycle. Indeed, the charming and hospitable kingdom of Denmarkoffers visitors an exciting and unforgettable experience.
Tivoli Gardens
Copenhagen's world-renowned Tivoli Gardens are ever so much morethan just a central city park. The relatively small area in theheart of the city is actually one of the world's most thrillingentertainment complexes, drawing about three million visitorsduring its five-month summer open season each year. Tivoli datesback to 1843 when Copenhagen was still a fortified city surroundedby tall ramparts and a deep moat. Today, the Tivoli Lake is allthat remains of the moat, which now reflects the incredibletrademark fireworks displays that light the sky over the gardenstwice a week. Tivoli is split in two, one section housing thebeautiful miniature gardens where more than 100,000 flowers bloom,and the other has the theme park, with game arcades and thrillrides. Tivoli also boasts a concert hall and open-air stages wheredozens of concerts, pantomimes, and circus shows. Many of these arefree and offered during the season.
Opening time:
Open 6 April until 25 September. Open daily at 11am;closing times vary according to season, but usually between 11pmand 12am. See website for details.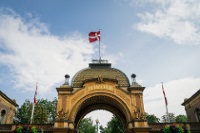 Tivoli Gardens Benson Kua
Copenhagen Historical Museums
From the age of Vikings through to the World War IIresistance, the rich history of Denmark is encapsulated infascinating collections of artefacts housed in a series of museumsin and around Copenhagen. The Prince's Palace in the city centrehouses the National Museum, covering Danish history in general withits international antiquities. A few miles north of the city, theopen air museum makes for a fascinating excursion. Spread over 86acres, its 100 or so historic buildings are built to illustrate andrepresent regions and time periods across Denmark. Visitors can getup to date on the history of the city itself at the Museum ofCopenhagen.
Visitors should note that the exhibitions at theMuseum of Copenhagen are closed until 2019 when the museum reopensin the city centre.
Address:
The Museum of Copenhagen, Vesterbrogade 59. The NationalMuseum, Ny Vestergade 10. Open Air Museum, Kongevejen 100
Opening time:
Copenhagen City Museum: 10am to 5pm daily. NationalMuseum: Tuesday to Sunday 10am to 5pm. Open Air Museum: Tuesday toSunday 10am to 4pm (May to October).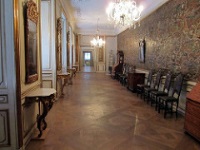 Prince's Palace Heidi De Vries
Nyhavn Canal
The picturesque and historic Nyhavn Canal dates from1673 when it was built to connect the inner city to the sea. Today,it's jokingly referred to as the longest bar in Scandinavia becauseof the numerous restaurants, pubs, and cafes fronting the prettypastel-painted townhouses. The canal itself is crammed with oldwooden sailing ships which only add to the atmosphere. The area isstrongly associated with fairytale writer Hans Christian Andersen,who occupied three houses in the district throughout his life. Thehouse at number 20 is open to visitors. Visitors can take one ofthe many boat trips on offer to explore the canal and familiarisethemselves with the area. The Nyhavn Canal is a must-see fortourists visiting Denmark and it never fails to charm. But it canget very crowded and visitors must stay vigilant with theirbelongings as it is a popular pickpocket haunt. The eateries can bepretty expensive but just strolling around this vibrant andvisually exciting area will delight visitors, and there are plentyof great photo opportunities.
Address:
Nyhavn 1-71, 1051 København K
Nyhavn Canal Chad Kainz
Rosenborg Castle
The attractive Dutch Renaissance-style Rosenborg Castle wasdesigned by King Christian IV and served as his home until he diedin 1648. Today, the castle is an important cultural institution andacts as a public museum detailing the history of Denmark's royalfamily. It also acts as a repository for the Danish Crown Jewelsand royal regalia, which are kept in the castle cellars and can beviewed by the public. The castle's treasures are arrangedchronologically by era, allowing some insight into the history ofthe monarchy. Although opulent, the castle also feels surprisinglypersonal and intimate for a royal residence. The magnificent castlegardens are a welcome retreat from the city's hustle and bustle.The Rosenborg Castle will delight anybody interested in the royalfamily or the history of Denmark.
Address:
Øster Voldgade 4
Transport:
Bus routes: 14, 42, 43, 184, 185, 5A, 6A, 173E, 150S,350S.
Opening time:
January to May: 10am to 2pm. June to August: 9am to5pm. September to October: 10am to 4pm. November to December: 10amto 2pm Tuesday to Sunday. Times can vary month to month and atcertain times the castle is closed on Mondays so be sure to consultthe website for specific dates.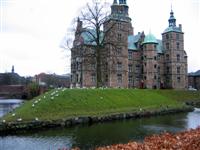 Rosenborg Castle Bluedog423
The Little Mermaid Statue
The Little Mermaid sits on a rock at the LangelinieHarbour and is one of Copenhagen's biggest tourist attractions. Thesculpture was built in 1913 and enchants over a million peoplevisitors every year. At only about four feet (1.25m) high, she issmall and seems to be in her true element when the waves crashagainst her rock. The sculptor Edvard Eriksen modelled the headafter ballerina Ellen Price. The statue is beautifully executed andfits so well into its natural surroundings that it may take amoment to notice it. Of course, Hans Christian Andersen's story of'The Little Mermaid' is beloved the world over which goes some wayto explaining the popularity of this wistful artwork.
Address:
Langelinie Harbour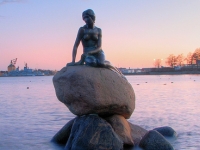 The Little Mermaid Tuan Hoang Nguyen
Christiansborg Palace
When sightseeing in Denmark, the ChristiansborgPalace is a gem for lovers of architecture and history. A wintersnowfall adds to its romantic fairytale appearance. This majorattraction's appeal is further enhanced by the presence of ruinsdating as far back as 1167 AD, when it existed as Absalon's Castle.The complex consists of several different buildings, centred rounda Neo-Baroque core and is home to important institutions: theDanish Parliament, the Prime Minister's Office, and the SupremeCourt. The royal family uses the palace church, the Royal ReceptionRooms, and the Riding Ground Complex. From the front steps of themain castle there are also some stunning churches within easyviewing distance. This attraction embodies the essence of Danishhistory, architecture, and royalty. It is best to do a guided tourof Christiansborg Palace as, although the state rooms andeverything else are very impressive, there is not much informationavailable. A guide will enrich the visit by explaining thehistorical, cultural, and political significance of what visitorsare seeing. Tours are usually conducted twice a day and there is noextra charge.
Address:
Prins Jørgens Gård 1, 1218 København
Transport:
Busses: 1A, 2A, 26, 40, 66, 350S; and Metro line:Kongens Nytorv Station or Nørreport Station
Opening time:
Most of the palace is open daily between 10am to 5pm;between October and April it is closed on Mondays. It is alwayspossible that the palace might be closed for specialevents.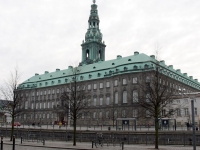 Christiansborg Palace Tomasz G. Sienicki
Bakken Amusement Park
The oldest amusement park in the world and one of Denmark'sfavourites, Bakken Amusement Park has delighted countless visitorssince it first opened in 1583 and now features 34 thrilling rides.Despite its age, the park and its amenities are modern and safe.There are also lots of games, activities, and gambling facilities.Bakken has about 40 restaurants and bars where exhausted familiescan relax and refuel. Just outside the amusement park gates is thebeautiful woodland area of Dyrehaven which offsets the artificialglories of the park with natural charm. The woods are a lovelyplace to stroll and are home to thousands of free-ranging deer.
Opening time:
Opening times vary depending on the day and month -check the calendar on the official website fordetails.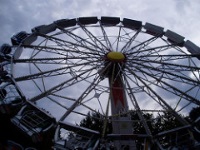 Bakken Amusement Park Michael Welsing
Denmark Aquarium
Boasting more than 300 species of marine life from across theglobe, the Denmark Aquarium features more than 70 tanks with thelargest containing 85,000 litres of water. There is also abiological museum with interactive themed exhibits for children anda touch pool for the little ones to enjoy. Other facilities includea café where visitors can take a break and get meals, treats or hotdrinks, with lovely views. A good time to visit the aquarium isduring feeding times: check the official website listed below tofind the various times. The Denmark Aquarium is not large comparedto other huge aquariums in Europe but it is well-maintained and awonderful attraction for the whole family; kids lap will up a fewhours spent in this magical underwater world, making for a goodbreak from traditional sightseeing in Copenhagen.
Opening time:
Open daily: 10am - 9pm (Monday); 10am - 5pm (Tuesdayto Sunday).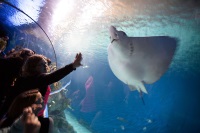 Denmark Aquarium Johan Wessman
Lejre Research Centre
Also known as the Land of Legends, the Lejre ResearchCentre is one of the most popular attractions in Roskilde. Thecentre is a 106 acre (43 hectare) archaeological open air museumsituated just outside the city. The museum consists of amazinglylifelike reconstructions of an Iron Age village and sacrificial bog(200 BC to 200 AD), a Viking market place (900 AD), a Stone Agecampsite (5,000 BC), and 19th century farm cottages. The LejreResearch Centre is high on the list of things to see and do withkids in Roskilde as there are so many fun and educationalactivities. You can cook food on one of the communal bonfires orbring your own picnic lunch and enjoy the beautiful surroundings.It's best to come prepared with good walking shoes and perhaps evena change of clothes because some of the activities can get youdirty or wet. The centre could easily occupy a family for a fullday so be sure to allow sufficient time.
Address:
Slagealleen 2, Roskilde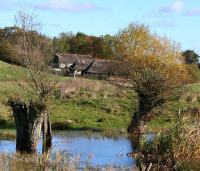 Lejre Research Centre Krestenklit
Copenhagen Zoo
Founded in 1859, the Copenhagen Zoo is one of the oldest inEurope and features an amazing selection of animals from all overthe world. Some of the zoo's most popular features include theElephant House, designed by renowned architect Norman Foster, theTasmanian Devils, very rarely found in any zoo outside ofAustralia, the polar bear enclosure, the lion den, and countlessmore. Notable animals in the 27 acre (11 hectare) park includetigers, red pandas, hippos, yaks, and camels. The animals are welllooked after and the habitat designs are impressive. The staff arefamous for their care for their animals and are usually willing tochat to visitors about them. Visitors are invited to view feedingand training sessions; check the website for details on when theseevents occur. Copenhagen Zoo is a joy for the whole family and itis worth putting aside at least half a day to enjoy its numerousattractions.
Opening time:
November to February: 10am - 4pm daily. March: 10am -4pm weekdays, and 10am - 5pm weekends. April, May and September:10am - 5pm weekdays, and 10am - 6pm weekends. 1 - 27 June and 11 -31 August: 10am - 6pm daily. 28 June - 10 August: 10am - 6pm daily.October: 10am -5pm daily.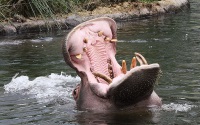 Hippopotamus at Copenhagen Zoo mcamcamca
Experimentarium
Featuring almost 300 interactive exhibitions for children of allages to enjoy, the Experimentarium is a hands-on science museumthat aims to encourage children to take an interest in sciencewhile learning and enjoying themselves at the same time. There arenumerous exhibits, including ones on energy, the human body, andmathematics, as well as other interactive areas. With permanent andtemporary exhibitions, visitors can be sure that there is alwayssomething fun and exciting for children to enjoy. The bubblesection tends to be a great favourite with kids, and theExperimentarium has great staff on hand to help entertain andeducate, both young and old. The museum also features a cafe andrestaurant, conference and workshop facilities, and a gift shopwith a range of exciting scientific toys and games. This is a greatactivity for the whole family and is the perfect kid-orientatedbreak from traditional sightseeing.
Address:
Tuborg Havnevej 7
Opening time:
Open daily: Monday, and Wednesday to Friday, 10am to5pm; Tuesday 10am to 9pm; Weekends 11am to 5pm.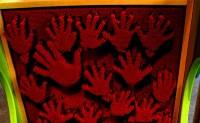 The Experimentarium Guillaume Baviere
Roskilde Cathedral
The Roskilde Cathedral was the first Gothic cathedral built outof brick during the 12th and 13th centuries. Since the 15thcentury, it has been the burial site for Danish monarchs and ishome to the Roskilde Cathedral Boys' Choir. A UNESCO World HeritageSite, the cathedral's twin spires dominate the Roskilde skyline andthe ornately gilded interior gives visitors a sense of the royalhistory of Denmark. Visitors are asked to be respectful of the factthat the cathedral is an active church, meaning that it willsometimes be closed to tourists during ceremonies and services.There is a Cathedral Museum in the Great Hall of the Chapel of theMagi, containing illustrations and artefacts detailing the historyof the cathedral from the early Middle Ages to the present day.Guided tours are available.
Address:
Domkirkepladsen 3, 4000 Roskilde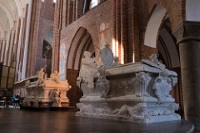 Roskilde Cathedral Susanne Nilsson
Viking Ship Museum
The Viking Ship Museum is home to five Viking ships dating backto the 11th century. Deliberately sunk in the channel to prevent anattack on the city around 1070, they were excavated in 1962. Theships range from cargo vessels to war raiders, and are displayed inthe museum overlooking Roskilde Fjord replete with weapons andother artefacts. Visitors can also watch shipwrights at work andsee examples of traditional Nordic wooden boats. There are lots ofreconstructed Viking ships and boats in the museum harbour and youcan take a ride in some of them with a guide. According to touristvotes, the museum is generally the top rated attraction inRoskilde. The many fun and educational activities for childrenmakes it a great attraction for the whole family.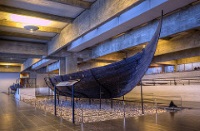 Viking Ship Museum Danilo Atzori
Despite being situated in northern Europe, the weather inDenmark isn't extreme. However, its maritime location and influenceof the Gulf Air Stream can make the climate unstable. Winterweather is usually cold and overcast, with potential snowfallbetween January and March.
Summers (June to August) are relatively warm and sunny. Averagetemperatures in Copenhagen range from 27°F (-3°C) in midwinter to72°F (22°C) in midsummer. Rainy days are common all year round butthe wettest months in Denmark are August, September, and October.It is worth noting that it can be wet and windy at any time ofyear.
There is not a great variation in temperatures between night andday in Denmark. But winter days get far fewer daylight hours thanlong summer days. Early summer is the best time to visit Denmark.The month of June is particularly lovely because that is when thedays are longest and the weather at its most pleasant.
Money:
Danish currency is the Krone (DKK), made up of 100 ore. ATMs areeasily found throughout the country, and all major credit cards arewidely accepted, especially Visa. Most banks are not open onweekends but Copenhagen has several bureaux de change which stayopen late at night, seven days a week.
Language:
Danish is the official language, but English isunderstood and widely used.
Electricity:
Electrical current is 230 volts, 50Hz. RoundEuropean-style, two-pin plugs are standard.
Entry Requirements:
United States citizens must have a passport valid for at leastthree months beyond period of intended stay. No visa is requiredfor a stay of up to 90 days within a six month period, extension ofstay is possible.
British passports endorsed 'British Citizen', 'British Subject'(containing a Certificate of Entitlement to the Right of Abodeissued by the United Kingdom), and 'British Overseas TerritoriesCitizen' issued by Gibraltar, only need to be valid for period ofintended stay in Denmark. All other endorsements require at leastthree months validity beyond the period of intended stay inDenmark.
A visa is not required for passports endorsed 'British Citizen','British Subject' (containing a Certificate of Entitlement to theRight of Abode issued by the United Kingdom), 'British OverseasTerritories Citizen' issued by Gibraltar and an Identity Cardissued by Gibraltar. They are exempt from visas for stays of up to90 days in a half-year period for holders of British passports withany other endorsement.
Canadian citizens must have a passport valid for at least threemonths beyond period of intended stay. No visa is required for astay of up to 90 days in a six-month period.
Australian citizens must have a passport valid for at leastthree months beyond period of intended stay. No visa is requiredfor a stay of up to 90 days in a six-month period.
South African citizens must hold a passport, not a temporarypassport, valid for at least three months beyond period of intendedstay. A Schengen visa is required.
Irish nationals must have a passport valid for the duration oftheir stay. No visa is required.
United States citizens must have a passport valid for at leastthree months beyond period of intended stay. No visa is requiredfor a stay of up to 90 days within a six month period, extension ofstay is possible.
New Zealand citizens must have a passport valid for at leastthree months beyond period of intended stay. No visa is requiredfor a stay of up to 90 days in a six-month period.
Passport/Visa Note:Visa:
The borderless region known as the Schengen Area includes thefollowing countries: Austria, Belgium, Czech Republic, Denmark,Estonia, Finland, France, Germany, Greece, Hungary, Iceland, Italy,Latvia, Liechtenstein, Lithuania, Luxembourg, Malta, TheNetherlands, Norway, Poland, Portugal, Slovakia, Slovenia, Spain,Sweden, and Switzerland. All these countries issue a standardSchengen visa that has a multiple entry option, and which allowsthe holder to travel freely within the borders of all theaforementioned countries. Additionally, travellers to Denmark musthold proof of the following: (i) return or onward tickets, withconfirmed reservations; (ii) the required documentation for thenext destination; (iii) visible means of support (at least USD 60or DKK 350) per day of stay in Denmark. It is highly recommendedthat your passport has at least six months validity remaining afteryour intended date of departure from your travel destination. Nodocuments issued more than 10 years priot to date of travel will beaccepted. Immigration officials often apply different rules tothose stated by travel agents and official sources.
Travel Health:
There are no specific health risks in Denmark, and medicalfacilities are first class. No vaccinations are required. There isa small risk of tick-borne encephalitis in forested or rural areasduring summer, and insect protection is advised. Free emergencytreatment is available to all foreign visitors at public hospitals,and due to a reciprocal health agreement UK passport holdersreceive free medical and hospital treatment. To make use of thisservice, UK nationals should carry a European Health Insurance Card(EHIC).
Tipping:
Those working in Denmark's service industry generally receivegood wages. Service charges are usually included in bills sotipping isn't common. However, small tips are appreciated bybellhops, valets, maids, porters, or taxi drivers if one feels theservice has been good. Usually rounding up to the nearest kroner isacceptable.
Safety Information:
Most visits to Denmark are trouble-free and crime levels arelow. During the tourist season, there are opportunistic muggers,pickpockets, and bag snatchers, especially in crowded areas and attrain stations and bus stops. Visitors should take precautions tokeep personal belongings safe.
Local Customs:
Denmark is an egalitarian society. Women and men are treatedequally.
Business:
Business in Denmark tends to be conducted in a straightforwardmanner, though somewhat less formally than in some other parts ofEurope. Greetings are made with a handshake (greet women first) andintroductions are usually made using one's first name.
Business cards are exchanged before or after the meeting.Punctuality is vital and if running even five minutes late be sureto call and apologise. Danes tend to be open-minded and friendlyand one can expect some small talk at the start of a meeting on arange of topics.
Dress should be smart and neat, without being ostentatious.English is widely spoken and understood. Business hours are usually9am to 5pm, Monday to Friday. In the summer months (June toAugust), some Danes are on vacation so check before arranging abusiness trip.
Communications:
The international country code for Denmark is +45.
Duty Free:
Travellers arriving from an EU country with duty-paid goodspurchased in an EU country are allowed 800 cigarettes, 400cigarillos, 200 cigars, or 1 kilogram of tobacco, and 10 litres ofspirits. Residents of non-EU countries entering from outside the EUwith goods purchased in non-EU countries, duty-free in EU countriesor on the airplane, ferry or in the airport are allowed 200cigarettes, 100 cigarillos, 50 cigars, or 250 grams of tobacco, aswell as 1 litre of spirits or 2 litres of sparkling wine.