Birmingham Civil Rights Institute
The Birmingham Civil Rights Institute is a homage to the spirit of both well-known and unsung civil rights heroes. Visitors take a self-guided journey through the permanent exhibitions, which chronicle the history of segregation and the civil rights struggle in America. It is a 'living institution', using the lessons of the past to shed new light on human rights issues today. Birmingham's pivotal role in the struggle takes central focus. There is also an art gallery with some items for sale. The museum is moving and despite its serious subject matter is suitable for the whole family; in fact, the educative function of the institution makes it very worthwhile for kids as it brings the history books to life.
Opening time:
Tuesday - Saturday 10am-5pm; Sunday 1pm-5pm. Closed Monday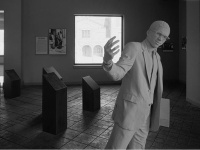 Milestone exhibition gallery Historic American Buildings Survey
Vulcan Park
Located atop Red Mountain, Vulcan Park is home to the world's largest cast-iron statue, and the second-tallest statue in America, behind the Statue of Liberty. The statue of the Roman god, Vulcan, is surrounded by a 10-acre green space offering panoramic views of Birmingham. The park contains a museum and observation balcony, as well as an Observation Tower, open at night, which allows visitors a good opportunity for star-gazing. Vulcan has become the symbol of Birmingham's striving spirit, the giant that represents the big heart of the city, and a visit to the statue is a must for travellers in the area.
Address:
1701 Valley View Drive
Opening time:
Daily 10am-10pm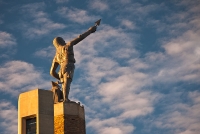 Statue of Vulcan Greg Willis
Birmingham Zoo
The Birmingham Zoo, Alabama's most popular non-profit attraction, houses approximately 900 wild animals from 230 species in the centre of Birmingham. Animals include elephants, lions, monkeys, bobcats, otters, zebras, tigers, hippos, giraffe and rhinos, among others. There is an interactive aviary, where parrots land on visitors' shoulders; a savannah safari exhibit; and a sea lion show. Picnic areas and a food and gift shop are available. Daily activities include the Red Diamond Express train rides, sea lion training demonstrations, and protective life carousel rides. The whole family will enjoy a trip to the Birmingham Zoo. Check the zoo's official website listed below for details.
Opening time:
Daily 9am-5pm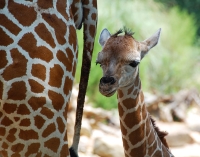 Baby giraffe at Birmingham Zoo Ralph Daily
Talladega Superspeedway
The South is the home of NASCAR, and about 30 minutes from Birmingham lies the legendary Talladega Superspeedway, one of the most competitive motorsports facilities in the world. More than 80,000 guests can be accommodated in the stands and thousands more in the 212-acre infield. The sheer volume of fans, let alone the record-breaking speed of the racers, makes a visit unforgettable. When no events are scheduled, tours are available daily. Adjacent to the track is the International Motorsports Hall of Fame and Museum, also open daily, which displays racing cars and memorabilia worth vast amounts of money. A self-guided walking tour of the museum takes roughly an hour.
Address:
3366 Speedway Blvd, Lincoln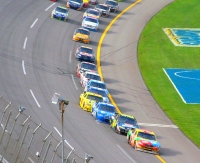 Talladega Superspeedway Curtis Palmer
Arlington Antebellum Home and Gardens
A visit to this stately plantation house is a great way to get a taste of real Southern heritage. Situated on six acres in the heart of Old Elyton, the house was built by Judge William S Mudd, one of the founders of Birmingham, in the 1840s. The house is in the Greek Revival architectural style typical of this period, and functions as a 19th-century decorative arts museum, with a collection of furniture, artwork, textiles and silver from the 19th century. The grounds are also beautiful, spread across six acres of leafy pasture, and are a joy to explore. The estate is a popular venue for events like weddings so it is worth checking in advance if it is open to visitors, especially in the summer months.
Address:
331 Cotton Ave SW
Opening time:
Tuesday-Saturday 10am-4pm, Sunday 1pm-4pm. Closed Monday.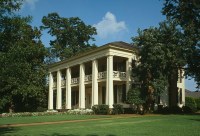 Arlington Antebellum Home and Gardens Jet Lowe
Russell Cave National Monument
Located in northeastern Alabama, Russell Cave National Monument is one of the longest cave systems in Alabama at about seven miles (11.6km) long. Used as a shelter by prehistoric Native Americans, the cave is about 12,000 years old and contains a natural spring that eventually joins up with the Tennessee River. Russell Cave itself is roughly 210 feet (64m) long, 107 feet (33m) wide, and 26 feet (8m) high. The cave shelter is located conveniently close to the visitor centre and is accessible via an elevated wooden boardwalk. Guided tours of the cave shelter are conducted by National Park Service Interpretative Rangers. The cave shelter includes the areas that were occupied by prehistoric groups and features a diorama depicting the activities of the occupants.
Address:
729 County Road 98, Bridgeport
Opening time:
Daily 8am-4.30pm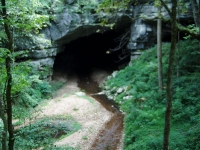 Russell Cave National Monument Chris Light
Oak Mountain State Park
Oak Mountain State Park is a great place for outdoor activities on any holiday in Birmingham. The park is equipped with over 50 miles (80km) of trails for hiking, mountain biking, and horseback riding, and has plenty of picnic facilities for day trips. Two lakes in the north of the park are good for fishing, and boats and canoes are available for rental. Golf enthusiasts will enjoy the 18-hole golf course, complete with a pro shop and driving range. Teenagers can challenge themselves on the BMX courses, while children will love the petting farm. There are multiple fun activities on offer, so everyone in the family will be easily occupied, even if it is just lounging under a tree with a book and enjoying the beautiful surroundings.
Opening time:
Daily 7am-5pm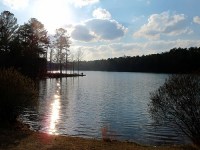 Oak Mountain State Park Rian Castillo
Birmingham has a humid subtropical climate, with hot summers and mild to chilly winters. The average high temperature at the peak of summer reaches 90°F (32°C) and winter lows drop down to 34°F (1°C). May and June are the sunniest months but Birmingham is situated in the centre of the Dixie Alley, an area known for frequent tornadoes, and can experience strong thunderstorms and tornadoes during the months of March to May. June, July, and August are therefore the most popular months for a visit to Birmingham. The autumn months are also very beautiful in the city due to the bright colours, although the weather is generally pleasant in autumn there can be thunderstorms and cold fronts.
Birmingham-Shuttlesworth International Airport
Location:
The airport is conveniently located about five miles (8km) from downtown Birmingham.
Time:
GMT -6 (GMT -5 from mid-March to the first Sunday in November).
Getting to the city:
Several shuttle companies, including Meteors Shuttle and Birmingham Door to Door, operate between the airport and the city, but reservations must be made prior to arrival. Taxi services are available 24 hours a day at ground level outside the baggage claim area.
Car Rental:
Rental car counters are located at ground level near the section 1B. Vendors include Alamo, Avis, Budget, Dollar, Thrifty, Enterprise, National, and Hertz.
Airport Taxis:
Taxi services at Birmingham International are available throughout the day and evening on the ground level outside the baggage claim area. Birmingham is serviced by the following taxi-cab companies: Ambassador Cab Company, American Cab Company, Award Cab Company, Birmingham Metro Cab Company, King Cab LLC, Progress House Taxi Cab, Silver Cab Company and Yellow Cab. Uber, and other app-based taxi services, are also available.
Fascilities:
Facilities at the airport include restaurants, bars, shops, currency exchange, wireless internet, kidzone play areas and tourist information. ATMs are available throughout the airport. Skycap services are available to assist disabled passengers.
Parking
The airport provides short-term parking at a rate of $1 per hour and $24 per day; medium-stay parking at a rate of $1 per hour and $12 per day; and long-term parking at a rate of $1 per hour and $10 per day.
Walking is enjoyable within certain areas of Birmingham, though getting from district to district on foot can be challenging. However, Birmingham has a large transit system, with Birmingham-Jefferson County Transit Authority providing fixed-route buses and vintage trolleys. Bus service ends around 12am, with more limited services on Sundays. Some trolley routes stop earlier, though others continue to run until midnight. There are several taxi companies offering 24-hour service and this is a reliable way of getting around, but far more expensive than using the bus or trolley. Uber and other app-based taxi services are also available.
Birmingham is unique in that it has transformed its role in American civil rights history into a celebration of diversity. This fact is manifested through literally hundreds of festivals marking different movements in music, art, drama, film, food and culture. With a number of interesting neighbourhoods to explore, Birmingham has no shortage of creative spaces, music venues, eclectic stores and enticing eateries.
For tourists, the civil rights history of the city is one of its most fascinating attributes. The Civil Rights District, a six-block section of the city in which major civil rights events took place, is the prime sightseeing section of Birmingham. Here visitors can tour the 16th Street Baptist Church, the site of a bombing that killed four African American girls. The church was rebuilt and today continues to serve the community as an open-door institution. Also worth a visit is the Birmingham Civil Rights Institute, which tells the story of African-American life and the struggle for equality through arresting multimedia exhibitions.
The city is watched over by the enormous statue of Vulcan, perched on the Red Mountain, and visiting this landmark is a great way to appreciate views over Birmingham. Other fun excursions out of the city include a trip to Oak Mountain State Park, or a fascinating foray into Russell Cave. Those travelling to Birmingham with kids should definitely pay a visit to the zoo.