Seville Cathedral
Seville Cathedral is the third-largest church in the world, behind St Peter's in Rome and St Paul's in London. This massive Gothic edifice took more than a century to build, after a group of religious fanatics decided in 1401 to build a church so wonderful that 'those who come after us will take us for madmen'. The cathedral was built on the site of the Almohad Mosque, demolished to make way for its construction. Known as La Giralda, the mosque was originally built in 1198 of which only a minaret remains. Today it's open to tourists. Along with the Alcazar and the Archivo de Indias, the cathedral has been declared a UNESCO World Heritage Site and is undoubtedly one of the highlights of a visit to Seville. The interior of the cathedral contains some marvellous sights in its 44 chapels. It is claimed that the remains of Christopher Columbus are here in a tomb dedicated to him, but there is some controversy over this. Artworks to be seen include gilded panels, glittering icons, and intricately carved altar pieces. The cathedral is imposing and quite overwhelming in its scope, but the intricate detail is also incredible.
Address:
Avenida de la Constitucion.
Opening time:
Monday 11am to 3.30pm, Tuesday to Saturday 11am to 5pm, Sunday 2.30pm to 6.30pm (September to June); Monday 9.30am to 2.30pm, Tuesday to Saturday 9.30am to 4.30pm, Sunday 2.30pm to 6.30pm (July and August).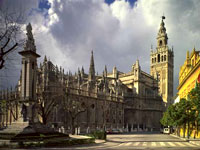 Seville Cathedral Spanish National Tourist Board
Alcazar of Seville
Alcazar is Seville's top attraction and one of the most famous in Spain. The complex is a UNESCO World Heritage Site and an undisputed architectural masterpiece. The site of Seville's Moorish palace has been occupied by the city's rulers since Roman times, and has been a favoured residence of Spanish kings since the Middle Ages. Established by the Moors as early as the 7th century, it was primarily built in the 1300s and has been added to and altered by successive occupants ever since. Of the early Christian additions, most notable is the colonnaded quadrangle of the Patio of the Maids. The palace is set in beautiful, extensive gardens where it is possible to picnic if you bring your own food. Otherwise, there is a small restaurant overlooking the gardens. Visitors should allow several hours to explore this spectacular palace complex.
Address:
Plaza del Triunfo
Transport:
The Alcazar is best reached by foot from the city centre.
Opening time:
Open daily 9.30am to 5pm (October to March) and 9.30am to 7pm (April to September).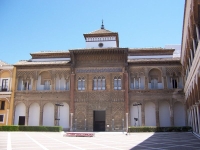 Alcazar in Seville Dubaduba
Santa Cruz
A former Jewish ghetto, Santa Cruz in Seville is an enchanting maze of alleys, gateways, and courtyards. Every street corner has a romantic legend attached to it, with windowsills festooned with flowers and the fragrance of jasmine pervading the air. Santa Cruz is also bordered by the Alcazar, the Jardines de Murillo, and Santa Maria La Blanca, and can be reached via the Calle Rodrigo Caro. Some of the sights to look for are the Hospital de los Venerables, which contains Sevillian artworks; the beautiful mansions in the Calle Lope de Rueda; the Convent de San Jose, which boasts relics of Saint Teresa of Avila; and the Iglesia de Santa Maria la Blanca, which features Murillo's 'Last Supper'. Apart from many notable buildings, the neighbourhood is home to numerous quaint and quirky shops, art galleries, artisan workshops, hotels, guest houses, tapas bars, and restaurants, making it a tourists' paradise. Santa Cruz is also a favourite haunt for locals, and the area is fun to visit during the day and at night. Many walking tours of the district are available and joining one makes for a good introduction to Santa Cruz.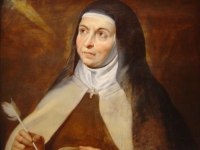 Saint Teresa of Avila David.Monniaux
Museo Provincial de Bellas Artes de Sevilla
A restored convent dating back to 1612 houses one of Spain's most important and largest art collections. Hidden in a tiny plaza off Calle de Alfonso XII in Seville, the museum was established in 1839. It houses art spanning from medieval times to the 20th century, with the pride of the collection being the range of paintings from the 17th century, Seville's Golden Age. Highlights include the religious paintings of Seville's own Esteban Murillo, but the collection also includes other Seville School artists such as the macabre works of Juan de Vales Leal and Francisco de Zurbaran. There are also two paintings by El Greco among the exhibits. The museum has a surfeit of religious art, which will delight some and bore others; it is probably not the best attraction for children. The convent is an incredible housing for the collection with frescoes and ornate vaulted ceilings, worth exploring even if it were empty. On Sundays there is usually an art market in the square outside the museum where local artists set up stalls and sell their work. A must for art lovers, this gallery is generally considered to have the second best collection of Spanish art in the country.
Address:
9 Plaza del Museo.
Opening time:
Tuesday to Saturday 10am to 8.30pm, Sundays 10am to 5pm (16 September to 31 May); Tuesday to Saturday 9am to 3.30pm, Sundays 10am to 5pm (1 June to 15 September). Closed Mondays.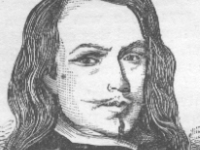 Esteban Murillo Nicke L
Maria Luisa Park
Regarded as one of the loveliest parks in Europe, this half-mile area in southern Seville near the port, is planted with palms, orange trees, elms, and Mediterranean pines. Bright and beautiful flower beds vie for the eye with hidden bowers, ponds, pavilions, water features, and statues in this little paradise, which was designed in the 1920s and thus reflects a mix of Art Deco and Mudejar styling. The park was originally part of Seville's World Expo, which brought a burst of creative architecture and rejuvenation during the 1920s, and which included the redirection of the Guadalquivir River and the construction of some opulent buildings, like the stylish Guatemala building off the Paseo de la Palmera. Also fronting the park is the city's archaeological museum, focusing on the Romans and prehistory of the province of Seville. Near the park is the Royal Tobacco Factory (today part of the university), immortalised by the fictional operatic gypsy heroine Carmen, who is said to have worked there. Many of the buildings surrounding Maria Luisa Park are attractions in themselves. The park is a pleasant refuge for relaxation and a stroll, and a great place to have a picnic in Seville.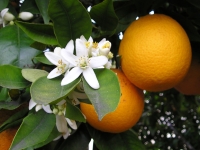 Oranges with blossoms EugeneZelenko
Sherry Bodegas
Andalusia's chalky soil is ideal for the cultivation of the palomino grape, from which the world-famous sherry (jerez) of the region is made. The main sites of sherry production in Andalusia are Jerez de la Frontera and Montilla, and these charming towns are home to plenty of self-proclaimed sherry connoisseurs, who will debate the quality of the sweet amber-coloured blends with the seriousness usually reserved for appraising the finest French wines. An increasingly popular tourist activity for visitors to southern Spain is to tour the bodegas of the region, wineries with a history dating back to Roman times, which specialise in the fermentation of palomino grapes and the production of sherry. Tasting tours of these bodegas are fun and informative, and can be combined with other great cultural attractions, such as checking out a flamenco dance performance, or admiring beautiful Andalusian horses at a dressage event. A bottle of Andalusian sherry also makes for a great Spanish souvenir for friends and family back home. Many tour operators offer day trips to the bodegas but it is also easy to explore without a guide.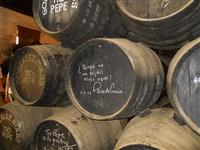 Seville has a mild Mediterranean climate, with warm, sunny summers and cool, mild, winters. The hottest months are July and August, with temperatures sometimes reaching a high of 99°F (37°C). Temperatures are, however, sometimes modified by cool sea breezes - a relief at the height of summer.
Winter tends to have mixed sun and cloud and January is the coldest month. Autumn and winter are the wettest seasons, and September and October often bring heavy showers or thunderstorms. March, which is early spring, can also be a wet month, but showers are usually followed by sunny periods. Seville receives hardly any rain during the hot summer months.
As with most of Spain, the height of summer, between June and August, is when most people choose to travel to Seville for the hot sunshine, tempered by cool sea breezes. Other people argue that the best time to holiday in Seville is spring, when temperatures are moderate and the crowds are thinner.
With its Mediterranean climate, however, Seville is a destination for all seasons, so long as you don't mind a few wet days during winter. Easter is a great time to go if you are looking for festivity, because Holy Week brings all sorts of fiestas to the city streets.
Eating out in Seville is approached with the same laidback simplicity that characterises the city's approach to life in general. Dishes are uncomplicated and honest, and ingredients are fresh, flavourful, and tasty.
Like the architectural and historical roots of the Andalusian region, cuisine in Seville is a mix of Mediterranean and Moorish traditions. Main ingredients include olive oil, garlic and wine; but a strong Muslim influence has also infused recipes with a handful of mint, a pinch of spice or fragrant citrus, and almond elements.
Many visitors are surprised to learn that the city lays claim to Spain's most well-known culinary legacy - tapas. These small, bite-sized portions make for light and delicious meals, and cater perfectly to a culture that believes whole-heartedly in the value of good conversation.
Though tapas used to be complimentary alongside a nip of sherry or a glass of wine, these days visitors will be hard-pressed to find a restaurant simply 'giving away' the traditional side of jamon (cured ham) or the odd bowl of acietunas (olives). Still, sampling one of the 4,000 odd tapas bars in Seville is a must; or, if you're in the mood for something more substantial, the city has an assortment of impressive restaurants suitable for a variety of budgets.
Over lunchtime ask about the menu del dia (menu of the day); this normally includes a choice of soup or salad, a main course, and a dessert, and often proves a delicious and economic way to make your way through Seville. Keep in mind that the Spanish eat late: most restaurants only open at 8pm; though the locals will filter in between 9pm and 11pm.
El Rinconcillo
Moorish brickwork, a handsome mahogany bar and a ceiling that dates back to the seventeenth century give El Rinconcillo the kind of old-world charm that other restaurants merely aspire to. As one of the most famous tapas bars in the city, the venue not only claims a rich history, but also remains true to its Andalusian roots and the accompanying relaxed regional demeanour. Visitors can enjoy a full meal or a few light tapas portions. Open daily 1pm to 1.30am.
Address:
C/Gerona 40 y Alhondigo 2
Restaurante San Marco
Styled to appear as a 12th-century Arab bath house, the lively atmosphere and delicious Italian cuisine make this a favourite among both locals and tourists. This particular venue is tucked away among the winding alleyways of Barrio Santa Cruz, but three other options - each uniquely designed - appear in different areas of the city. Reservations are crucial. Dinner is served from 8pm until midnight.
Address:
Calle Meson del Moro
Egana Oriza
Situated in a bright and airy mansion dating back to 1926, this stylish space allows guests the opportunity to dine in the equivalent of a contemporary indoor garden. The restaurant was once credited with a Michelin star, though nowadays, tapas and drinks are just as much an occasion as haute cuisine. Visitors can look forward to a fantastic wine list and very knowledgeable sommelier. Closed Sundays. Lunch is served 1:30pm to 4pm; dinner from 8:30pm to midnight.
Barbiana
Seafood specialities have buoyed Barbiana to regular appearances on any of Seville's top restaurant listings. Though the city is inland, the chefs go out of their way to source a fresh selection of succulent shrimp, squid, sea bass and white fish all the way from the coastal town of Cadiz. The restaurant is set in the heart of Seville, adjacent to the Plaza Neuve. Those pressed for time can enjoy an abbreviated version of the menu at the tapas bar in front.
Address:
Calle Albaredo 11
Az-Zait
Classically Mediterranean and reasonably priced, Az-Zait is your affordable answer to lunch and dinner. Set next to the Convent of San Lorenzo, the restaurant is comfortable, the service good and the cuisine reliable. The menu offers both Andalusian favourites (gazpacho) and more inventive options, like the honey-glazed cuttlefish. There is also a tasting menu available. Lunch is served from 11am to 4:30pm, and dinner from 8pm to 12:30am.
Address:
Plaza San Lorenzo 1
Jerez Airport
Location:
5 miles (8km) northeast of Jerez de la Frontera
Time:
GMT +1 (GMT +2 between March and October).
Getting to the city:
There is regular bus service to Jerez, Cadiz, El Puerto de Santa Maria, Costa Ballena and Chipiona from Jerez Airport.
Car Rental:
AurigaCrown, Avis, Europcar, Goldcar and Hertz operate car hire facilities at Jerez Airport.
Airport Taxis:
There are metered taxis available outside the terminal.
Fascilities:
The terminal contains duty-free shopping, restaurants, a bank, VIP lounge, first aid station and information desk.
Parking
There are short and long-term parking facilities at Jerez Airport.
San Pablo Airport
Location:
The airport is 6 miles (10km) from Seville.
Getting to the city:
A bus runs from the airport to Seville every 30 minutes. It stops at Puerta de Jerez, Palos de la Frontera, Pedro de Castro, Enramadilla, Avenida San Francisco Javier, Luis de Morales, and Avenida Kansas City (next to Santa Justa station). It takes up to an hour to do the trip as there is often heavy traffic.
Car Rental:
Rental companies operating at San Pablo Airport include Atesa, Avis, Crown Car Hire, Europcar and Hertz. Rental desks are in the arrivals area and an international drivers permit is required.
Airport Taxis:
Taxis are the fastest way to get into town and there are metred taxis available outside the airport. The journey takes about 25 minutes.
Fascilities:
Bank, ATMs, currency exchange facilities, lost property offices, VIP lounges, restaurants, shops and kiosks, wifi, chemist, first aid and facilities for disabled passengers are all available at the airport.
Parking
Parking charges at Seville Airport range from €1.50 per hour to €14.40 per day ( for up to four days), and then €11.45 per day from day five onwards.
Seville may be pegged as the slightly sleepy southern cousin of Madrid and Barcelona, but there is still a decent local nightlife. Between the bohemian tastes of the university students and the affinity for the arts held by the more sophisticated Sevillianos, there is a wide assortment of Andalusian activities after dark.
A great way to start your evening is by blazing a tapas trail. A wide selection of dingy dives and smoother, more stylish spaces crowd around the cobblestone streets of Barrio Santa Cruz and the area around the Catedral de Seville. Simply look for the iconic leg of jamon (cured ham) hanging from the ceiling and pop in for a quick bite, an easy chat, and a cold Cruzcampo (Seville's local beer).
When you can't stomach any more sample-sized portions, head to either Plaza Alfalfa or Calle Betis for a bit of bar-hopping. During Seville's sultry summer nights, sipping a sherry alongside the Guadalquivir River is also an intoxicating way to kick-off the evening.
Most Seviallanos only leave home around 11.30pm, at which point they start the night with a stiff drink and a shot. Partygoers drain their drinks and head to the nightclubs around 1am, where it is possible to party until 10am the next morning.
For those with a calmer, more cultural appetite, the nightlife in Seville can be just as satiating. Flamenco, a passionate mix of dance, music, and singing with roots reaching into Andalusia's Roma (gypsy) communities, is a firm favourite and must-see in the city.
There are plenty of venues with regular tablao (performances); the Triana district caters to locals while options in Santa Cruz are more tourist-friendly, often offering a traditional Andalusian meal alongside the performance. Visit the central tourist bureau to schedule a slot for yourself and your family.
For those who would rather forego Flamenco, Seville's opera house, Teatro de la Maestranza, attracts iconic celebrities and features big-name shows. Occasionally jazz and classical concerts also take place.
Most of the tourist sights in Seville are in the central area, which is flat and best explored on foot. Those travelling further afield will find buses the easiest and most economical way of getting around. Bus stops are easy to find on the main avenues and run on circular routes around the city, and line routes in all directions out of it. Bus routes emanate from Plaza Nueva, Plaza de la Encarnacion, La Barqueta, and Prado de San Sebastian.
Taxis can be found at designated stands in all the main plazas, or can be hailed on the street if showing a green light, which means they are available. Tourists should always ensure that the meters in taxis are operational and that they are only turned on at the beginning of their trip as foreigners are sometimes the victims of overcharging.
As with all Spanish cities, it is best to avoid driving in Seville as the roads are confusing and hard to negotiate. Spanish drivers are renowned for their casual and chaotic approach to rules of the road, and although rented cars are wonderful for excursions out of Seville, they are best kept parked at the hotel while sightseeing in the city. Those exploring the city on foot should be sure to get a map when wandering around neighbourhoods like Santa Cruz, as the narrow maze of streets can be rather confusing.
Wandering the narrow maze of Santa Cruz, Seville's most romantic neighbourhood - balconies, flowers and stately mansions - is one of the best tourist experiences in Spain, and can occupy visitors for days, with courtyard cafes, bars and restaurants to rest at whenever the charming labyrinth becomes overwhelming. Seville is a city best explored on foot, and Santa Cruz is one of the districts where tourists can tap into the soul of this special Spanish destination.
Other famous Seville attractions include the enormous Seville Cathedral, one of the biggest Gothic churches in the world; the recently renovated Plaza de Espana, the stately square constructed in 1929; and the Maria Luisa Park, one of the loveliest green lungs in Europe. However, the city's most famous attraction is the UNESCO-listed Alcazar of Seville, an ancient palace complex considered one of Spain's great treasures. Visitors to Seville should also be sure to take in a cultural performance as the city is alive with authentic Spanish music and Flamenco.
Additionally, there are several wonderful performing arts venues, including the Casa de la Memoria de Al-Andalus and La Casa del Flamenco Auditorio Alcantara. Good museums in Seville include the Museo Provincial de Bellas Artes de Sevilla (Museum of Fine Arts).