The Old Town
Tallinn's historic centre is the focus for most visits to the city, and the hub of its major tourist attractions. The walled Old Town is divided into two parts: Toompea Hill, the residential area of the aristocracy and gentry in days of yore, and the Lower Town. Much of the Old Town dates back to the 10th century and is extremely well preserved, its powerful stone buildings enduring despite frequent invasions over the centuries. Visitors will revel in Town Hall Square and its adjacent pharmacy, which operates on the site it has occupied since 1422. The Old Town is also full of historic churches, like St Olav's - perhaps the tallest church in Medieval Europe. The area's walls and its many fortresses made up one of the strongest defence systems in northern Europe by the 16th century, though today, the dominating landmark on Toompea is the magnificent Alexander Nevsky Russian Orthodox Cathedral. History lovers should note that the Old Town's medieval atmosphere is particularly evident in St Catherine's passage, where visitors can stroll past the open studios of artists and craftsmen who have laboured here for centuries.
Address:
Tourist Information Centre, Niguliste 2/Kullassepa 4, in the centre of the Old Town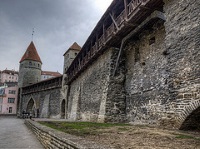 Old Town Neil Howard
Tallinn Zoo
This popular family attraction is an enchanting space filled with close on 6,000 animals, from Polar bears to Siberian Tigers, as well as species from warmer climates, like crocodiles and chimpanzees, which frolic in the Tropical House. Visitors can really make a day of this attraction, as there is more than enough variety to suit all tastes. If visitors need a break between exhibits, the zoo has some comfortable restaurants where its patrons can relax and enjoy refreshments. The delightful petting zoo is always a hit with children, and guided tours are available to help visitors get better acquainted with certain themes and topics.
Address:
Paldiski Maantee 145
Transport:
By bus (stops Zoo, Karikakra or Nurmenuku) or by car.
Opening time:
Open daily 9am-5pm (November to February), 9am-7pm (March to April and September to October) and 9am-8pm (May to August).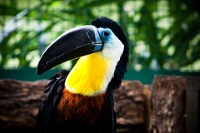 Tallinn Zoo Lassi Kurkijärvi
Tallinn Botanical Gardens
A beautifully designed layout makes Tallinn's magnificent Botanical Garden a wonderful attraction that shouldn't be missed on a sunny day out in the capital. Containing more than 8,000 plant species, the garden is a great place to visit, especially when sightseeing with a family. The flora comes from all around the world and is displayed in arboretums, glasshouses, open fields and thematic gardens. Specialised exhibits change every month, and thematic tours are offered all year round, the most popular being the summer night aroma tours, and the rose days. A nature trail traverses the different habitats.
Address:
Kloostrimetsa Tee 52
Transport:
By bus (Kloostrimetsa stop) and by car.
Opening time:
Open daily 10am-8pm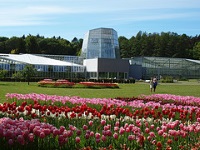 Botanical Gardens Anita
Kadriorg Palace and Park
The beautiful pink baroque Kadriorg Palace was the summer residence of the Russian Tsar Peter the Great. It stands proudly in the centre of its namesake seaside resort suburb of Tallinn, where the streets are lined with noble villas and summer estates. The Palace today houses the Estonian Art Museum's foreign collection, which features thousands of western European and Russian works from the 16th to 20th centuries, ranging from prints and paintings to sculpture and furniture. The palace is also the venue for concerts, theatrical performances, lectures and receptions. The park surrounding the palace is a popular recreational spot for visitors and locals alike, consisting of formal gardens and the symmetrical Swan Lake, as well as meadows and forest groves traversed by paths.
Address:
Kadriorg Park Authority A. Weizenbergi 26A, 10127 Tallinn
Transport:
By tram (line 1 or 3) or by car.
Opening time:
Tuesday and Thursday to Sunday 10am–6pm, Wednesday 10am–8pm (May to September), and Wednesday 10am–8pm, Thursday to Sunday 10am–5pm (October to April).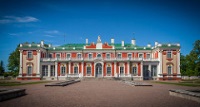 Kadriorg Palace Mike Beales
Estonian Open Air Museum
This enchanting collection of historic Estonian buildings lies in a picturesque expanse of forest on Kopli Bay. Transplanted from around the country to represent rural life through the centuries, it exhibits various farm buildings, windmills, watermills and other country clutter, offering a pleasant and informative escape from the nearby city. Handcrafts are on sale, horseback rides are on offer, and a village inn caters for visitors keen to sample local fare. Folk music and dancing displays are scheduled regularly, and most national holidays are celebrated here in grand style.
Address:
Vabaõhumuuseumi tee 12
Transport:
By bus (Rocca al Mare stop) or by car.
Opening time:
Open daily from 10am to 8pm during summer, and 10am to 5pm during winter.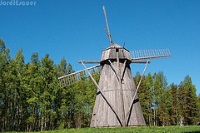 Like the rest of coastal Estonia, Tallinn has a humid continental climate with warm, mild summers and cold, snowy winters. Winters, from December to February, tend to be very cold, with temperatures hovering close to the freezing mark but with occasional mild spells of weather pushing temperatures above 32°F (0°C). Snowfall is common during the winter in Tallinn. Summers, from June to August, are mild, with temperatures ranging between 66°F (19°C) and 70°F (21°C). Tallinn receives around 24 inches (610mm) of precipitation annually, but there is no distinct wet season and rainfall is quite evenly distributed throughout the year. Summertime brings unexpected rain showers, so an umbrella and light raincoat are recommended.
The twisting streets of the Old Town hold many culinary delights, from fashionable fringe restaurants to traditional Estonian experiences and world cuisines. Even visitors looking for a quick and simple fix will be glad to know Tallinn offers excellent and infinitely healthier alternatives to McDonald's, often at a lower cost.
Visitors commonly converge on the Town Hall Square after finishing their activities and fan out to the surrounding restaurants. As a popular tourist area with beautiful surroundings and a few great eateries, it is not cheap.
Travellers who are feeling a little more adventurous should dig a bit deeper for the real culinary gems. They won't struggle to find them, as Tallinn is a small city and easily traversed by foot. Some local favourites include a traditional and exquisite beef stroganoff, zavarka (Russian black tea), ikra krasnaya (red caviar) and eye-watering vodka.
Turg
This cosy little restaurant serves some of Tallinn's finest local fare and it does it in style. Featuring some of the city's finest Italian pizzas, other favourites on the menu include the Norwegian salmon with potato puree and tomato sauce, pepper steak with cheesy potato bake and vegetables and the baked apple with ice cream and vanilla sauce. Buffets are also available. Open daily for lunch and dinner. Bookings recommended.
Address:
Raekoja Plats 8 (Town Hall 8) Mündi 3, 10146 Tallinn
Goodwin Steakhouse
Decked out in dark wooden panels and brown leather booths, the Goodwin Steak House has got the ambience of a classic steak house and the meat to match. This popular and very cosy eatery is known as one of the best, and only, steak houses in Tallinn. Open daily for lunch and dinner. Reservations recommended.
Chedi
Serving some of the finest Asian cuisine in Tallinn, Chedi is a favourite with locals and tourists alike. The minimalist black and red stylish décor sets the perfect mood for an Asian experience. The roast duck with szechuan pepper sauce is delightful, while the stir-fry Mongolian style venison is an interesting and delicious choice. Open Monday to Sunday for lunch and dinner. Reservations recommended.
Restaurant ORE
This stylish Italian eatery is somewhere guests might expect to bump into a local celebrity - and they just might! With clean lines, minimalist décor and a fresh and trendy feel, Restaurant ORE delivers when it comes to ambience and food. The merlot-grilled fillet of tuna with cherry tomatoes marinated in merlot wine vinegar is to-die-for, while the decadent foie gras with apple and melon in cranberry sauce is not to be missed. Open daily for lunch and dinner. Reservations essential.
Lennart Meri Tallinn Airport
Location:
The airport is two miles (4km) southeast of Tallinn city centre.
Time:
GMT +2 (GMT +3 from the last Sunday in March to the last Sunday in October).
Getting to the city:
Tallinn City Transport Bus no.2 offers a connection to the the city centre; tickets can be bought from the bus driver for EUR 2. There is a tram line that connects the airport to the city centre as well.
Car Rental:
Car rental agencies operating at the airport include Avis, Budget, Hertz, Sixt, NU and Europcar.
Airport Taxis:
Taxis are available at the airport. It is recommended to use an official airport taxi from the following companies: Tulika Takso, Tallink Takso and Tallinna Takso.
Fascilities:
The airport is small, but ultra-modern. Three banks operate at the airport providing ATMs, currency exchange, and cashing of travellers cheques. There is a post office in the departure hall, a large duty-free shop, a bar and snack bar, library, post office, luggage wrapping and storage, travel agencies, and business lounge.
Parking
Three parking areas are available at the airport. Lot A3 in front of the passenger terminal is a kiss-and-fly zone and is free for the first 15 minutes. Short-term parking in Lot A4 is about EUR 3 for the first hour, and about EUR 1 per 30 minutes thereafter, up to EUR 15 for 24 hours. Lot A2 has long-term rates of about EUR 14 for the first day and about EUR 4 per day thereafter.
Tallinn's nightlife has a big reputation that belies its diminutive size as one of Europe's smallest capital cities - albeit one of its most attractive. The biggest influx of visitors come from Britain, where cheap flights draw stag parties and people on salacious weekend breaks, and Finland, where booze cruisers dock to take advantage of inexpensive alcohol. Tallinn's nightlife is conveniently clustered around the compact Old Town, and the streets are generally safe to walk around at night.
The city has some world-class nightclubs, long-standing mega-venues that accommodate over 1,000 patrons and attract top DJs, many centred on the scenic town square. When these get too crowded, travellers can seek out the many chic lounge bars and trendy wine bars that attract more locals than visitors. Tallinn artists and intellectuals tend to gather in these smaller venues, while the stag party visitors can enjoy some of Tallinn's many revue bars, which offer an up-market striptease experience.
For a more cultured experience, there are some excellent classical music concerts at the Estonia Concert Hall.
There are also large cinema venues for movie buffs, mostly centrally located, and all showing films in their original language with Estonian subtitles. There are also a few casinos, such as the glitzy Olympic Casino and old-town based Casino Grand Prix.
Tallinn's fairly extensive public transport network is made up of trains, trams, buses and a ferry, meaning visitors have a number of ways to get around. Buses are the backbone of Tallinn's transport network and can take visitors virtually anywhere in the city. Generally, bus services run between 5.30am and midnight.
The tram network only covers the central area of the city, while trolley buses connect western areas of Tallinn to the city centre. Those who want to travel in comfort can use taxis, which are readily available in the city centre. However, tourists would be wise to ask their hotels to a recommend a taxi operator, as scams on unsuspecting foreigners are common.
Those with an international driving licence have the option of hiring a car in Tallinn. A number of car hire companies have offices at the airport or in the city centre. However, the city does experience a high volume of traffic and foreigners will find road rules and the local driving style quite confusing. Signposts are not always clear, so it is best to use a satellite navigation system. There are plenty of parking lots in downtown Tallinn, and street-side parking is provided but must be paid for in advance on curb-side machines.
Steeped in history and a rich cultural heritage, Tallinn is a sightseer's paradise and a great place to explore on foot or by bus. Dubbed 'mini Prague', the beautiful cobble-stoned streets of the Old Town are the perfect place to start discovering the city.
Travellers will love the enchanting feel of the town, which features old buildings and churches such as Alexander Nevsky Cathedral and St Olav's - allegedly the tallest church in Medieval Europe. They can stroll through the Estonian Open Air Museum, take the kids to the Tallinn Zoo for the day, or pack a picnic and enjoy a day out at the Botanical Gardens.
Visitors in Tallinn keen on doing a lot of sightseeing should look into purchasing a Tallinn Card, which enables the bearer to free public transport, a free two-hour city sightseeing tour, and free admission to all of Tallinn's museums. The card is available for one, two and three-day options starting at EUR 36 for adults and EUR 20 for children. The card can be bought from the airport, harbour, tourist information offices and most hotels.