The Old Town
Tallinn's historic centre is the focus for most visits to thecity, and the hub of its major tourist attractions. The walled OldTown is divided into two parts: Toompea Hill, the residential areaof the aristocracy and gentry in days of yore, and the Lower Town.Much of the Old Town dates back to the 10th century and isextremely well preserved, its powerful stone buildings enduringdespite frequent invasions over the centuries. Visitors will revelin Town Hall Square and its adjacent pharmacy, which operates onthe site it has occupied since 1422. The Old Town is also full ofhistoric churches, like St Olav's - perhaps the tallest church inMedieval Europe. The area's walls and its many fortresses made upone of the strongest defence systems in northern Europe by the 16thcentury, though today, the dominating landmark on Toompea is themagnificent Alexander Nevsky Russian Orthodox Cathedral. Historylovers should note that the Old Town's medieval atmosphere isparticularly evident in St Catherine's passage, where visitors canstroll past the open studios of artists and craftsmen who havelaboured here for centuries.
Address:
Tourist Information Centre, Niguliste 2/Kullassepa 4, inthe centre of the Old Town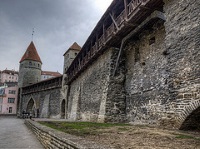 Old Town Neil Howard
Tallinn Zoo
This popular family attraction is an enchanting space filledwith close on 6,000 animals, from Polar bears to Siberian Tigers,as well as species from warmer climates, like crocodiles andchimpanzees, which frolic in the Tropical House. Visitors canreally make a day of this attraction, as there is more than enoughvariety to suit all tastes. If visitors need a break betweenexhibits, the zoo has some comfortable restaurants where itspatrons can relax and enjoy refreshments. The delightful pettingzoo is always a hit with children, and guided tours are availableto help visitors get better acquainted with certain themes andtopics.
Address:
Paldiski Maantee 145
Transport:
By bus (stops Zoo, Karikakra or Nurmenuku) or bycar.
Opening time:
Open daily 9am-5pm (November to February), 9am-7pm(March to April and September to October) and 9am-8pm (May toAugust).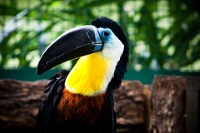 Tallinn Zoo Lassi Kurkijärvi
Tallinn Botanical Gardens
A beautifully designed layout makes Tallinn's magnificentBotanical Garden a wonderful attraction that shouldn't be missed ona sunny day out in the capital. Containing more than 8,000 plantspecies, the garden is a great place to visit, especially whensightseeing with a family. The flora comes from all around theworld and is displayed in arboretums, glasshouses, open fields andthematic gardens. Specialised exhibits change every month, andthematic tours are offered all year round, the most popular beingthe summer night aroma tours, and the rose days. A nature trailtraverses the different habitats.
Address:
Kloostrimetsa Tee 52
Transport:
By bus (Kloostrimetsa stop) and by car.
Opening time:
Open daily 10am-8pm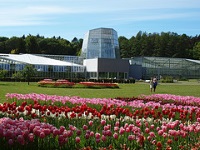 Botanical Gardens Anita
Kadriorg Palace and Park
The beautiful pink baroque Kadriorg Palace was the summerresidence of the Russian Tsar Peter the Great. It stands proudly inthe centre of its namesake seaside resort suburb of Tallinn, wherethe streets are lined with noble villas and summer estates. ThePalace today houses the Estonian Art Museum's foreign collection,which features thousands of western European and Russian works fromthe 16th to 20th centuries, ranging from prints and paintings tosculpture and furniture. The palace is also the venue for concerts,theatrical performances, lectures and receptions. The parksurrounding the palace is a popular recreational spot for visitorsand locals alike, consisting of formal gardens and the symmetricalSwan Lake, as well as meadows and forest groves traversed bypaths.
Address:
Kadriorg Park Authority A. Weizenbergi 26A, 10127Tallinn
Transport:
By tram (line 1 or 3) or by car.
Opening time:
Tuesday and Thursday to Sunday 10am–6pm, Wednesday10am–8pm (May to September), and Wednesday 10am–8pm, Thursday toSunday 10am–5pm (October to April).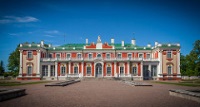 Kadriorg Palace Mike Beales
Estonian Open Air Museum
This enchanting collection of historic Estonian buildings liesin a picturesque expanse of forest on Kopli Bay. Transplanted fromaround the country to represent rural life through the centuries,it exhibits various farm buildings, windmills, watermills and othercountry clutter, offering a pleasant and informative escape fromthe nearby city. Handcrafts are on sale, horseback rides are onoffer, and a village inn caters for visitors keen to sample localfare. Folk music and dancing displays are scheduled regularly, andmost national holidays are celebrated here in grand style.
Address:
Vabaõhumuuseumi tee 12
Transport:
By bus (Rocca al Mare stop) or by car.
Opening time:
Open daily from 10am to 8pm during summer, and 10amto 5pm during winter.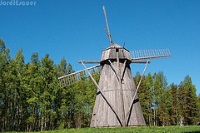 Like the rest of coastal Estonia, Tallinn has a humidcontinental climate with warm, mild summers and cold, snowywinters. Winters, from December to February, tend to be very cold,with temperatures hovering close to the freezing mark but withoccasional mild spells of weather pushing temperatures above 32°F(0°C). Snowfall is common during the winter in Tallinn. Summers,from June to August, are mild, with temperatures ranging between66°F (19°C) and 70°F (21°C). Tallinn receives around 24 inches(610mm) of precipitation annually, but there is no distinct wetseason and rainfall is quite evenly distributed throughout theyear. Summertime brings unexpected rain showers, so an umbrella andlight raincoat are recommended.
Estonia has a temperate climate, with warm summers and severewinters. Temperatures range from a summer average of 70°F (30°C) toa winter average of 18°F (-8°C). Being on the Baltic Sea, thecountry is subjected to sea breezes and humidity and its northernlatitude means long summer daylight hours (the longest summer daystretches to 19 hours), and dark winters when daylight sometimeslasts only six hours. The cold winter does not necessarily meanconstant snow; in fact snowfalls are few and far between. When itfalls it stays though, and there tends to be a layer of snowconstantly on the ground between December and March. Summertimebrings unexpected rain showers, so an umbrella and light raincoatare recommended.
The twisting streets of the Old Town hold many culinarydelights, from fashionable fringe restaurants to traditionalEstonian experiences and world cuisines. Even visitors looking fora quick and simple fix will be glad to know Tallinn offersexcellent and infinitely healthier alternatives to McDonald's,often at a lower cost.
Visitors commonly converge on the Town Hall Square afterfinishing their activities and fan out to the surroundingrestaurants. As a popular tourist area with beautiful surroundingsand a few great eateries, it is not cheap.
Travellers who are feeling a little more adventurous should diga bit deeper for the real culinary gems. They won't struggle tofind them, as Tallinn is a small city and easily traversed by foot.Some local favourites include a traditional and exquisite beefstroganoff, zavarka (Russian black tea), ikra krasnaya (red caviar)and eye-watering vodka.
Turg
This cosy little restaurant serves some of Tallinn's finestlocal fare and it does it in style. Featuring some of the city'sfinest Italian pizzas, other favourites on the menu include theNorwegian salmon with potato puree and tomato sauce, pepper steakwith cheesy potato bake and vegetables and the baked apple with icecream and vanilla sauce. Buffets are also available. Open daily forlunch and dinner. Bookings recommended.
Address:
Raekoja Plats 8 (Town Hall 8) Mündi 3, 10146Tallinn
Goodwin Steakhouse
Decked out in dark wooden panels and brown leather booths, theGoodwin Steak House has got the ambience of a classic steak houseand the meat to match. This popular and very cosy eatery is knownas one of the best, and only, steak houses in Tallinn. Open dailyfor lunch and dinner. Reservations recommended.
Chedi
Serving some of the finest Asian cuisine in Tallinn, Chedi is afavourite with locals and tourists alike. The minimalist black andred stylish décor sets the perfect mood for an Asian experience.The roast duck with szechuan pepper sauce is delightful, while thestir-fry Mongolian style venison is an interesting and deliciouschoice. Open Monday to Sunday for lunch and dinner. Reservationsrecommended.
Restaurant ORE
This stylish Italian eatery is somewhere guests might expect tobump into a local celebrity - and they just might! With cleanlines, minimalist décor and a fresh and trendy feel, Restaurant OREdelivers when it comes to ambience and food. The merlot-grilledfillet of tuna with cherry tomatoes marinated in merlot winevinegar is to-die-for, while the decadent foie gras with apple andmelon in cranberry sauce is not to be missed. Open daily for lunchand dinner. Reservations essential.
Lennart Meri Tallinn Airport
Location:
The airport is two miles (4km) southeast of Tallinn citycentre.
Time:
GMT +2 (GMT +3 from the last Sunday in March tothe last Sunday in October).
Getting to the city:
Tallinn City Transport Bus no.2 offers a connection to the thecity centre; tickets can be bought from the bus driver for EUR 2.There is a tram line that connects the airport to the city centreas well.
Car Rental:
Car rental agencies operating at the airport include Avis,Budget, Hertz, Sixt, NU and Europcar.
Airport Taxis:
Taxis are available at the airport. It is recommended to use anofficial airport taxi from the following companies: Tulika Takso,Tallink Takso and Tallinna Takso.
Fascilities:
The airport is small, but ultra-modern. Three banks operate atthe airport providing ATMs, currency exchange, and cashing oftravellers cheques. There is a post office in the departure hall, alarge duty-free shop, a bar and snack bar, library, post office,luggage wrapping and storage, travel agencies, and businesslounge.
Parking
Three parking areas are available at the airport. Lot A3 infront of the passenger terminal is a kiss-and-fly zone and is freefor the first 15 minutes. Short-term parking in Lot A4 is about EUR3 for the first hour, and about EUR 1 per 30 minutes thereafter, upto EUR 15 for 24 hours. Lot A2 has long-term rates of about EUR 14for the first day and about EUR 4 per day thereafter.
Money:
The Estonian currency is the Euro, as the Kroon (EEK) wasdiscontinued in 2011. Foreign currency can be easily exchanged athotels, banks and exchange bureaux in the larger towns, at theairport and main railway station. Major credit cards are generallyaccepted in the larger hotels, main restaurants and shops, but itis wise to check first.
Banking hours are generally weekdays 9am to 4pm. Exchangebureaux are open till 6pm on weekdays and from 9am to 3pm onSaturdays. Some open on Sundays. ATMs are available in mosttowns.
Language:
Locals speak Estonian, which is part of the Finno-Ugricfamily of languages. English is widely used and understood amongthe younger generation and those involved in the touristindustry.
Electricity:
The electricity supply in Estonia is 230 volts, 50Hz.European-style two-pin plugs are in use.
Entry Requirements:
US citizens must have a passport that is valid for three monthsbeyond the period of intended stay in Estonia. A visa is notrequired for a stay of up to 90 days in a 180 day period.
British passports endorsed 'British Citizen', 'British Subject'(containing a Certificate of Entitlement to the Right of Abodeissued by the United Kingdom), and 'British Overseas TerritoriesCitizen' issued by Gibraltar, only need to be valid for period ofintended stay in Estonia. All other endorsements require at leastthree months validity beyond the period of intended stay inEstonia.
A visa is not required for passports endorsed 'British Citizen','British Subject' (containing a Certificate of Entitlement to theRight of Abode issued by the United Kingdom), and 'British OverseasTerritories Citizen' issued by Gibraltar. No visa is required forstays of up to 90 days in a 180 day period for holders of passportswith any other endorsement.
Holders of identity cards issued by Gibraltar authorities, andendorsed 'Validated for EU travel purposes under the authority ofthe United Kingdom', do not require a visa to visit Estonia.
Canadian citizens must have a passport that is valid for threemonths beyond the period of intended stay in Estonia. A visa is notrequired for a stay of up to 90 days in a 180 day period.
Australian citizens must have a passport that is valid for threemonths beyond the period of intended stay in Estonia. A visa is notrequired for a stay of up to 90 days in a 180 day period.
South African citizens must have a passport that is valid for atleast three months beyond the period of intended stay in Estonia. ASchengen visa is required.
Irish citizens must have a passport that is valid upon arrivalin Estonia. No visa is required.
US citizens must have a passport that is valid for three monthsbeyond the period of intended stay in Estonia. A visa is notrequired for a stay of up to 90 days in a 180 day period.
New Zealand citizens must have a passport that is valid forthree months beyond the period of intended stay in Estonia. A visais not required for a stay of up to 90 days in a 180 dayperiod.
Passport/Visa Note:Visa:
The borderless region known as the Schengen Area includes thefollowing countries: Austria, Belgium, Czech Republic, Denmark,Estonia, Finland, France, Germany, Greece, Hungary, Iceland, Italy,Latvia, Lithuania, Luxembourg, Liechtenstein, Malta, TheNetherlands, Norway, Poland, Portugal, Slovakia, Slovenia, Spain,Sweden, and Switzerland. All of these countries issue a standardSchengen visa that has a multiple entry option, and which allowsthe holder to travel freely within the borders of all theaforementioned countries. Additionally, most foreign passengersentering Estonia must have a passport that is valid for threemonths beyond the period of intended stay in the country. Passportsthat have been issued more than ten years prior to the time oftravel are unlikely to be accepted.
It is highly recommended that travellers' passports have atleast six months' validity remaining after the intended date ofdeparture from their travel destination. Immigration officialsoften apply different rules to those stated by travel agents andofficial sources.
Travel Health:
No vaccinations are required for entry to Estonia. Lyme diseaseis often reported from April through October and travellers shouldwear protective clothing if embarking on a nature trip and checkthemselves for ticks. Estonia's medical professionals are highlytrained. Good health facilities can be found in Mustama and EastTallinn Central Hospital. Immediate cash payment is expected fromvisitors requiring care. There is a reciprocal health agreementwith the UK and most EU countries, whose citizens are entitled tofree medical and dental treatment on presentation of a EuropeanHealth Insurance Card (EHIC). Medical insurance is advised for allnationalities.
Tipping:
Tipping is not a common practice, but there is a growing trendto leave tips in restaurants; generally 10 percent of the billaccording to level of service; some places do however include aservice charge on the bill. Taxi drivers appreciate the sparechange.
Safety Information:
Visits to Estonia are usually trouble free, but with an increasein tourism there has also been an increase in tourist-relatedcrime. There is a risk of pick-pocketing and mugging aroundTallinn's Old Town, at ferry ports and major hotels. Touristsshould be vigilant and take precautions like avoiding unlit sidestreets and parks after dark.
Local Customs:
Estonians are at first glance generally quiet and reserved, anddo not like to draw attention to themselves. A handshake is thepractised form of greeting.
Business:
Business is conducted formally in Estonia, meaning a formaldress code is expected and shaking hands is the common form ofgreeting for men and women. People should be referred to as 'Harra'(Mr), 'Proua' (Mrs) or 'Preili' (Miss) followed by the surname.Relationships based on trust need to be developed and severalmeetings may need to take place. Business cards are often exchangedand it is polite to have the alternate side translated. Decisionsare not necessarily made during the meetings. Business hours aregenerally 8am to 6pm Monday to Friday with an hour taken forlunch.
Communications:
The international dialling code for Estonia is +372 and theoutgoing code is 00 followed by the relevant country code (e.g.0044 for the United Kingdom). The country has area codes, exceptfor the capital, Tallinn. There is a GSM mobile networkavailable.
Duty Free:
Travellers over 18 years arriving from non-EU countries do nothave to pay duty on goods to the value of €430 if arriving by airor sea. The following items are duty-free: 200 cigarettes (iftravelled by air, otherwise 40 cigarettes) or 100 cigarillos or 50cigars or 250g tobacco (if travelled by air, otherwise 50g); 1litre spirits higher than 22 percent alcohol volume or 2 litresspirits or aperitifs with alcohol content lower than 22 percent(includes sparkling wines, liqueur wines,) 4 litres wine or 16litres beer. Goods for personal consumption include 50g perfume,250ml eau de toilette and medical products for personal use.Travellers arriving with goods purchased in EU countries have moreleeway.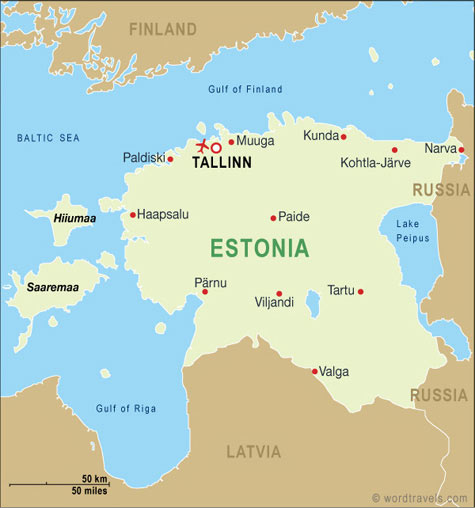 Tallinn's nightlife has a big reputation that belies itsdiminutive size as one of Europe's smallest capital cities - albeitone of its most attractive. The biggest influx of visitors comefrom Britain, where cheap flights draw stag parties and people onsalacious weekend breaks, and Finland, where booze cruisers dock totake advantage of inexpensive alcohol. Tallinn's nightlife isconveniently clustered around the compact Old Town, and the streetsare generally safe to walk around at night.
The city has some world-class nightclubs, long-standingmega-venues that accommodate over 1,000 patrons and attract topDJs, many centred on the scenic town square. When these get toocrowded, travellers can seek out the many chic lounge bars andtrendy wine bars that attract more locals than visitors. Tallinnartists and intellectuals tend to gather in these smaller venues,while the stag party visitors can enjoy some of Tallinn's manyrevue bars, which offer an up-market striptease experience.
For a more cultured experience, there are some excellentclassical music concerts at the Estonia Concert Hall.
There are also large cinema venues for movie buffs, mostlycentrally located, and all showing films in their original languagewith Estonian subtitles. There are also a few casinos, such as theglitzy Olympic Casino and old-town based Casino Grand Prix.
Tallinn's fairly extensive public transport network is made upof trains, trams, buses and a ferry, meaning visitors have a numberof ways to get around. Buses are the backbone of Tallinn'stransport network and can take visitors virtually anywhere in thecity. Generally, bus services run between 5.30am and midnight.
The tram network only covers the central area of the city, whiletrolley buses connect western areas of Tallinn to the city centre.Those who want to travel in comfort can use taxis, which arereadily available in the city centre. However, tourists would bewise to ask their hotels to a recommend a taxi operator, as scamson unsuspecting foreigners are common.
Those with an international driving licence have the option ofhiring a car in Tallinn. A number of car hire companies haveoffices at the airport or in the city centre. However, the citydoes experience a high volume of traffic and foreigners will findroad rules and the local driving style quite confusing. Signpostsare not always clear, so it is best to use a satellite navigationsystem. There are plenty of parking lots in downtown Tallinn, andstreet-side parking is provided but must be paid for in advance oncurb-side machines.
Steeped in history and a rich cultural heritage, Tallinn is asightseer's paradise and a great place to explore on foot or bybus. Dubbed 'mini Prague', the beautiful cobble-stoned streets ofthe Old Town are the perfect place to start discovering thecity.
Travellers will love the enchanting feel of the town, whichfeatures old buildings and churches such as Alexander NevskyCathedral and St Olav's - allegedly the tallest church in MedievalEurope. They can stroll through the Estonian Open Air Museum, takethe kids to the Tallinn Zoo for the day, or pack a picnic and enjoya day out at the Botanical Gardens.
Visitors in Tallinn keen on doing a lot of sightseeing shouldlook into purchasing a Tallinn Card, which enables the bearer tofree public transport, a free two-hour city sightseeing tour, andfree admission to all of Tallinn's museums. The card is availablefor one, two and three-day options starting at EUR 36 for adultsand EUR 20 for children. The card can be bought from the airport,harbour, tourist information offices and most hotels.