Harbour Bridge
One of Sydney's most famous landmarks, the Harbour Bridge (known locally as the 'Coat Hanger') was completed in 1932 after claiming 16 lives during its construction. The bridge spans the 1,600-foot (500m) gap from the north to the south shore, which was previously only accessible by ferry, and accommodates pedestrian walkways, two railway lines and an eight-lane road. Visitors can experience the bridge in an adventurous way by climbing to the top as part of an organised group for breath-taking views and a feeling of personal achievement. For the less daring, 200 steps lead to the Pylon Lookout for equally fantastic views at 285 feet (87m) above the water, with three levels of exhibits on the way up depicting the history and construction of the bridge. The Pylon option is better for those afraid of heights, although stomachs will still drop!
Address:
BridgeClimb starts at 5 Cumberland Street, The Rocks. Entry to the Pylon Lookout is from the pedestrian walkway on the Eastern side of the Bridge from the city; use the 'Bridge Stairs' in Cumberland Street
Opening time:
Pylon Lookout: daily 10am to 5pm. BridgeClimb operates daily at 10-minute intervals from early morning to evening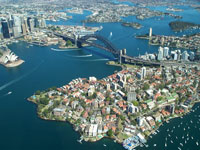 Sydney Harbour aerial Rodney Haywood
The Rocks
The best place to start exploring Australia's oldest city is at The Rocks, a restored 19th-century village at the southern end of the Sydney Harbour Bridge, which was the site of Australia's first European settlement in 1788, and is therefore considered to be the birthplace of the nation of Australia. The area features cobbled streets and squares, gas lamps, craft shops and small restaurants. Here too are several historic buildings, including one of the city's oldest, Cadman's Cottage, built in 1816, and two of Sydney's oldest pubs, the Lord Nelson and the Hero of Waterloo.
It is recommended that visitors seek information and a map from The Rocks Visitor's Centre (in George Street) in order to make the most of the neighbourhood and its many attractions, which include museums, viewing sites, markets, monuments and buildings. From The Rocks it is also possible to access the Pylon Lookout on the famous Sydney Harbour Bridge for an amazing view of the harbour and beyond.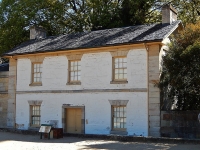 Cadman's Cottage, The Rocks Michael Coghlan
Sydney Opera House
It may not be an ancient monument, but the architecturally distinctive Sydney Opera House epitomises the city as much as the Great Pyramid in Cairo or the Acropolis in Athens. Situated on Sydney's harbour at Bennelong Point, this intriguing, white-sailed landmark is no white elephant. It is a fully functional performing arts centre in constant use. The complex consists of a massive Concert Hall that seats more than 2,500 people and has some of the finest acoustics in the world; a smaller Opera Theatre, also used for ballet performances; a Drama Theatre, seating about 500 people; the smaller Playhouse; and the Boardwalk dance and music venue. The building, designed by Joørn Utzon, was completed in 1973 and cost over A$100 million, most of which was raised with a series of national lotteries. There was so much controversy involved in its construction that the Danish architect returned home without ever seeing his finished product. Free performances of various types are given outside on the boardwalks around the Opera House on Sunday afternoons. A variety of tours are available.
Address:
Bennelong Point, Sydney Harbour
Transport:
Buses, trains and ferries go to Circular Quay, which is a five-minute walk from the Opera House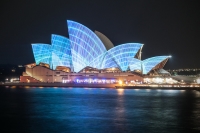 Sydney Opera House Paxtons Camera Video Digital
Royal Botanic Gardens
Sydney's 'green lung' is a 30-hectare botanical garden, established in 1816 and containing more than 7,500 species of plant. Australia's very first farm was on the site where the garden now flourishes, southeast of the Sydney Opera House. Paths criss-cross the gardens, leading strollers past two sets of ponds, garden sculptures and numerous horticultural areas. Don't miss the Sydney Tropical Centre; the rose, herb and succulent gardens; the First Farm; the Fernery; and the palm grove. Watch out for a young specimen of the rare Wollemi Pine (only about 38 adult trees exist in the world) in the Pioneer Garden.
The gardens also offer some of the best views of Sydney Harbour, the Opera House and the Harbour Bridge. The path that skirts the harbour starting at the Opera House and leading around to Mrs Maquarie's Chair provides magnificent views of the harbour, particularly at sunset. The gardens also have a visitor's centre, shop, restaurants and kiosks. Free guided walks are offered at about 10.30am every day, except public holidays. Visitors who prefer not to walk can take a scenic train tour. Inside the gardens you can also admire Government House, formerly the residence of the New South Wales Governor, which sits atop a hillock overlooking the Opera House and Farm Cove. It is open to the public for tours.
Address:
Mrs Macquaries Road
Transport:
Ferry to Circular Quay, or bus 441 to the Art Gallery of NSW. It is also a stop on the Sydney Explorer bus. The nearest train station is Martin Place
Opening time:
Daily from 7am. Closes at various hours depending on the month, from 5pm in winter to 8pm in summer.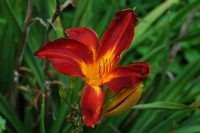 Royal Botanic Gardens, Sydney Pascal Vuylsteker
Darling Harbour
The waterside tourist precinct of Darling Harbour, close to the central business district, is crossed by a monorail and offers plenty of entertaining diversions, museums, carnival rides, restaurants and shops. For example, there is the Imax Theatre, with Australia's largest cinema screen; the huge Star City Casino and Sydney Entertainment Centre; and the magnificent Chinese Garden, with its serpentine paths and placid pools. Established in 1988 by the local Chinese community, to celebrate their heritage and to cement the bond between Sydney and the city of Guangzhou, the Chinese Garden of Friendship is styled along Classical lines, combining the four elements of water, plants, stone and architecture to create a perfect balance. Reminiscent of the gardens of the Shang dynasty from 3,000 years ago, and a popular tourist attraction, the Garden is a wonderful place to relax and rejuvenate with the whole family - picnicking, or just walking the meandering paths, enjoying the pagoda-style structures, the expert landscaping, and the tranquil courtyards.
An absolute must-see is the Sydney Aquarium, one of the most popular attractions at Darling Harbour, and also one of the biggest and most impressive aquariums in the world. More than 5,000 Australian fish are displayed in their natural habitats, along with sharks, rays, platypus, seals, penguins, crocodiles and much more. Underwater walkways give visitors an intimate view of the unique aquatic environment. The Great Barrier Reef exhibit has live coral and many tropical fish, and visitors can take a glass-bottomed boat ride to see some dangerous sharks from up close.
Also look out for the Powerhouse Museum and the National Maritime Museum. Children will go mad for the Powerhouse Museum, where all things scientific abound and exhibits include those that will boggle the mind, and astound the senses.
Transport:
Darling Harbour is easily accessible by bus, train, monorail, light rail or ferry.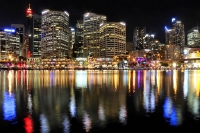 Darling Harbour, Sydney Arran Bee
Sydney Beaches
One thing that is not in short supply in Sydney is beautiful Pacific Ocean beaches. Anywhere in the city, except perhaps in the far west suburbs, you will never be more than half an hour away from one. Starting from popular Palm Beach to the north, you can take your pick along the coast: there is Whale, Avalon, Bilgola, Newport, Bungan, Mona Vale, Warriewood, Narrabeen-Collaroy, Long Reef, Curl Curl, Freshwater, North Steyne, Manly and Shelly! There are several small beaches around Sydney Harbour, and moving southwards one reaches the famous Bondi Beach, with its magnificent sweep of golden sand lined with an eclectic mix of ice-cream parlours, designer cafes and surf shops. The list goes on and on: a beach for everyone, all equipped with kiosks, white sand and golden bodies.
Eight miles (13km) from the city centre, Manly is perhaps the most famous of the northern beaches; it was here, in 1902, that newspaper editor William Gocher first defied the state law against public bathing and today the white sand of the south beaches and the golden sand of the north beaches are crowded with swimmers, sunbathers and surfers. Manly can be reached by ferry from Circular Quay or by foot via the Manly Scenic Walkway from Spit Bridge in the city. This walk can take three or four hours but offers some of Sydney's most breath-taking views, as well as skirting some of its most exclusive neighbourhoods. Another spectacular but much shorter walk is along the cliffs from Bondi to Bronte Beach, which takes walkers past the famous Tamarama Beach and is very popular with joggers and, at the weekend, with families.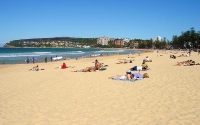 Manly Beach, Sydney Henry Burrows
Sydney Tower
Sydney Tower, or the AMP Centrepoint Tower, is the tallest free-standing structure in the city, and one of the tallest in the country. Situated above the Centrepoint office building and shopping centre, the tower is one of the most popular tourist attractions in Sydney for its 360-degree views and Tower Skywalk platform. The observation deck is 820 feet (250m) above the city, with an enclosed viewing platform offering information on the points of interest.
The Sydney Tower Skywalk platform sits above the observation deck at 853 feet (260m) above the ground, twice the height of the harbour bridge, and harnessed to the glass-floored platform, daredevils can hang out over the city far below. Check the official website listed below for ticket options.
Address:
100 Market Street, Centrepoint Building
Transport:
Sydney Explorer Bus Stop 14, monorail to City Centre Station
Opening time:
Sydney Tower Observation Deck and OzTrek is open daily, from 9am. Closing times vary slightly according to season, with last guest entry at 9pm in summer and 8.30pm in winter.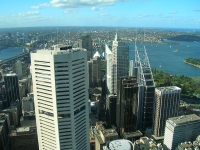 View from Sydney Tower Jennifer Morrow
Kings Cross
Once home to music halls and grand theatres, Kings Cross was transformed after World War II with the arrival of hundreds of troops visiting from the nearby naval base, and today still carries the reputation as the city's red-light district. Although the nightclubs, strip clubs, bars, restaurants and adult shops are still there, the atmosphere is slowly changing and levels of prostitution and drug-use have declined in recent years. The introduction of trendy cafes and the redevelopment of apartment buildings are attracting a wider crowd of people. The Cross is most sleazy at night when the bright lights come on, but during the day is an interesting mix of characters and is becoming increasingly artistic in its leanings.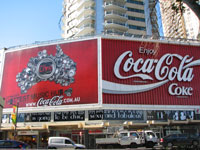 Coca Cola Billboard Bandwagonman
Featherdale Wildlife Park
Families who visit the Featherdale Wildlife Park will be able to interact with and observe unique Australian animals like koalas, wallabies and emus up close and personal. Kids can have their photograph taken with one of these fuzzy animals and petting the koalas is also allowed, a rare thing in New South Wales. These popular favourites are members of one of the country's largest collections of native animals and bird life, and there are many other animals to meet. At the park there is also a cafe, a souvenir shop, and some picnic areas with barbeque facilities. Featherdale promises fun for animal lovers of all ages!
Address:
217-229 Kildare Road, Doonside
Opening time:
Open daily from 9am to 5pm. Closed on Christmas Day.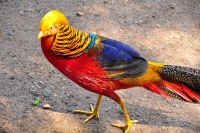 Featherdale Wildlife Park Kimberly Vardeman
Boasting a plethora of outdoor activities and world-class attractions, Sydney is a fantastic place for children on holiday and parents will have a hard time choosing one from the huge list of activities and sights that are geared towards children.
While you're down under, might as well take the kids to see all that is Australian at the Australian Reptile Park, including gigantic crocodiles, indigenous spiders, snakes, possums, kangaroos and of course, Tasmanian devils. Children will love exploring the park and discovering the exotic and indigenous animals.
The Australian Museum features everything kids love - fossils, dinosaurs, animals and plenty of other fascinating exhibits to look at. The Australian museum also features 'Kidspace', especially for the little ones. This mini-museum will help expand their minds and show them about the history of nature in a fun and colourful way.
Calmsley Hill City Farm is a working farm is a must for parents with little ones. Kids will be able to watch cows being milked and the daily goings on of a farm, as well as getting to play and pet the animals. Kids can enjoy shows such as the sheep shearing show, working dog show, animal feeds and even tractor rides.
Children who visit the Featherdale Wildlife Park will be able to interact with and observe koalas, wallabies and emus up close and personal. Kids can have their photograph taken with one of these fuzzy animals and petting the koalas is also allowed here, something you won't find anywhere else in New South Wales.
The summer season (December to February) is the most popular time to visit Sydney, with temperatures generally exceeding 77°F (25°C). November and March are favoured by visitors wanting sunshine without the searing heat. Winters (June to August) are mild, with temperatures averaging between 63°F (17°C) and 48°F (9°C). Winter nights are likely to be chilly. Rainfall is evenly distributed throughout the year but it is slightly wetter between March and June.
A multi-cultural and cosmopolitan city, Sydney has a wide variety of restaurants and cuisines showcasing diverse influences from around the world, but particularly from Asia. Along with modern Australian ('Mod Oz') cuisine, which combines fresh ingredients with a creative blend of European and Asian styles, restaurants serve almost any type of fare imaginable, from Tibetan to African, from Russian to American. Some areas or streets are dedicated to one type of food, while other areas in the city offer a variety of styles. The range also varies from award-winning, fine dining restaurants - situated mainly around the harbour or attached to five-star hotels - to international fast food takeaways such as McDonalds or Pizza Hut. Fresh seafood is in abundance, and steak is a staple that can be found in a selection of steakhouse chain restaurants scattered around the city.
The main dining areas in the centre of Sydney are The Rocks, Circular Quay, Darling Harbour and Chinatown. Prices vary according to location, with harbour facing establishments generally charging more for their views. Some restaurants are BYO, which means they are unlicensed, but diners can bring their own wine (sometimes a small corkage fee will be charged). All restaurants are non-smoking.
Manta
With breathtaking views of the Sydney city skyline and Woolloomooloo wharf, diners at the stylish Manta will feel as if they are dining at a Mediterranean seaside eatery. The exquisite seafood is fresh and tantalises the taste buds in the form of grilled Atlantic scallops served with watercress, shaved fennel, orange and Mt Buffalo hazelnuts or steamed Murray cod, broccolini, shitake and oyster mushrooms with a white truffle butter and chives. Desserts here are something else - try the quince tarte tatin, pistachios and pinot noir butter ice cream. Reservations essential. Open daily for lunch and dinner.
Address:
6 Cowper Wharf Rd, The Wharf, Woolloomooloo
Rockpool
Rockpool began as a fine dining restaurant serving top-class Australian produce with an Asian influence, and today chefs Perry and Danis create original dishes that combine excellence, especially when it comes to seafood, with Thai, Chinese, Middle Eastern and Mediterranean flavours. The tea-smoked duck is highly recommended! The décor is glamorously modern with glass and chrome, and the busy kitchen hung with copper pots and pans is very much at the centre of the action. Dinner Tuesday to Saturday. Reservations essential.
Address:
107 George Street, The Rocks
Tetsuya's
Sydney's most famous chef is arguably the internationally acclaimed Tetsuya Wakuda - a master at blending Western techniques with Japanese flavours in a unique way. The dining room is serene and unobtrusively stylish with views onto a Japanese garden and waterfall, and the changing menu offers specialities such as scallop sashimi with duck foie gras, tartare of tuna with olive oil and wasabi jelly, and marinated roast breast of duck with coffee. Everybody who is anybody wants to eat here and reservations are essential up to four weeks in advance. Open Tuesday to Saturday for dinner, and Saturday for lunch. Closed Sunday and Monday.
Address:
529 Kent Street (CBD)
Buon Ricordo
Rated as the top Italian restaurant in Sydney, Buon Ricordo's reputation is due in part to its jovial owner, host and chef, Armando Percuoco who creates innovative dishes based on Neapolitan and Tuscan styles of cooking. The ambience is akin to a private Italian home complemented by a genuine warm welcome and professional service. The signature dish of truffled egg fettuccine is one of the city's best pasta dishes, and the warmed figs with Gorgonzola and prosciutto is heavenly. Reservations essential. Open Tuesday to Saturday for dinner, Friday and Saturday for lunch. Closed Sunday and Monday.
Address:
108 Boundary Street, Paddington
Bills
This sunny corner café has earned Sydney icon status for its outstanding breakfasts, with signature dishes including ricotta hotcakes with bananas and honeycomb butter, sweet corn fritters with roast tomato, bacon and spinach, and the best scrambled eggs in the city. The friendly communal table, nouveau café-style décor, professional service and consistently good food make Bills immensely popular. Open for lunch and breakfast. Closed Sunday. Reservations are not accepted.
Address:
433 Liverpool Street, Darlinghurst
Icebergs
This trendy restaurant with stylish décor and a fabulous menu to boot is situated above the Icebergs swimming pool on Bondi beach and provides some of the most breathtaking views over the Pacific Ocean. Dishes such as wonderful seafood risottos, Finders Island salt crusted suckling lamb and delicious char-grilled steaks make this restaurant a firm favourite with locals and tourists alike. Reservations recommended. Open daily for lunch and dinner. Closed Mondays.
Address:
One Notts Avenue, Bondi Beach
Ashiana
Situated in the Northern Beach suburb of Manly, Ashiana is one of the best cheap Indian restaurants in Sydney and is extremely popular for its friendly service, award-winning traditional spicy cooking, and local ambience. Portions are large and filling and covered in sauce, which is best soaked up with quantities of tandoori breads. The menu offers tandoori specialities as well as chicken, lamb, beef, seafood, pork and vegetarian favourites, such as butter chicken, Malia Kofta, Roganjosh, beef korma, and fish curry. Banquets are also good value offering a choice of entrée and main course, which are accompanied by rice and tandoori bread and followed by tea or coffee. Reservations recommended. Dinner daily.
Address:
2 Sydney Rd, Manly
Bodega
This busy tapas bar offers a selection of soul-satisfying traditional Spanish and South American foods in portions designed for sharing. Bodega is open Thursday and Friday for lunch and Monday to Saturday for dinner. Arrive early to get a seat at the big communal table that dominates the interior, as they don't accept bookings and fill up quickly.
Address:
216 Commonwealth Street
Kingsford Smith (Sydney) Airport
Location:
The airport is situated about 5 miles (8km) south of Sydney.
Time:
GMT +11 (GMT +10 from the first Sunday in April to the first Sunday in October).
Transfer Between Terminals:
The Airport Rail Link connects the international (T1) and domestic terminals (T2 and T3), and the T-Bus provides a frequent service between T1 and T2. The Domestic terminals are walking distance apart.
Getting to the city:
The Airport Rail Link is the fastest and most convenient way to reach the city centre and the suburbs. Trains run every 10 minutes and the journey to the centre takes 13 minutes, from where connections can be made for all suburban services. There are two railway stations at the airport: one is located directly below Terminal 1, and the other between Terminal 2 and Terminal 3. Public bus 400 runs between the airport and Bondi Junction. Shuttle bus companies provide direct transport to and from the airport and must be pre-booked; hotel buses are also available.
Car Rental:
All the main car hire companies are represented at the airport.
Airport Taxis:
There are supervised taxi ranks outside the terminal; regular taxis and maxi taxis (for groups) are available from here.
Fascilities:
There are a wide variety of shops, bars and restaurants throughout the terminals, as well as shower facilities, internet kiosks, designated smoking areas, cell phone rental and duty-free shopping. Foreign exchange and ATMs are available throughout the airport. Medical facilities and baggage storage are also available in T1. Business services in Terminals 1 and 2 offer meeting rooms and internet.
Parking
Both the domestic and international terminals have easily accessible parking areas. Discounts are available for booking online in advance.
Sydney's nightlife is all go, with everything from pubs and jazz bars to rock venues and nightclubs. For live music listings and free weekly entertainment guides look out for publications like Time Out, Metro and Drum Media.
The best party areas include Darling Harbour, Oxford Street and The Rocks. Oxford Street is the epicentre of the LGBT nightlife scene in the city, though there are many straight bars and clubs as well. Kings Cross is the reputed Red Light District of Sydney, an area which has seen some improvement over the last few years, attracting an increasingly diverse and arty array of visitors, but it remains a gritty nightlife centre, as one would expect for an area once dominated by sailors and brothels. The Rocks and Kings Street Wharf offer more upmarket entertainment options. Sydney is also renowned for its performing arts, the most notable venue being the iconic Sydney opera House.
The legal drinking age in Australia is 18. There are some lock-out and last drinks laws in effect in the Sydney CBD Entertainment Precinct, with no drinks served after 3am at hotels and registered nightclubs, but some smaller venues are exempt from these rules.
Sydney has a good network of buses, trains and ferries that make getting around the city and the surrounds easy. The bus network is the most extensive and cheapest mode of public transport, but can be slow due to traffic jams. There are also several hop-on hop-off Explorer buses for tourists that take in the major sights and surrounding beaches. The underground city centre train loop is the fastest way to get around, but many of the tourist areas, including Darling Harbour, Bondi Beach and Manly, can only be reached by further ferry or bus connections. The most pleasurable way to get around is by ferry - the main terminal is at Circular Quay. There is also a 10-minute monorail loop from the city centre to Darling Harbour and back, and a Metro Light Rail 'tram' system between Central Station and Wentworth Park in Pyrmont. In addition, metered taxis are plentiful and fairly economical. Hiring a car for short visits is not recommended due to heavy congestion (in peak hours) and limited parking in the city centre.
Sydney is one of the world's top holiday destinations, offering a variety of attractions for all ages. Families can explore the sights at Darling Harbour, including one of the biggest and most impressive aquariums in the world; observe some fascinating Australian fauna and flora at Wildlife Sydney Zoo; and watch a film on the huge screen at the Imax theatre.
Those interested in history will want to explore the cobbled streets of The Rocks, a restored 19th-century village that was the site of Australia's first European settlement in 1788. The Rocks also gives access to the Pylon Lookout on the famous Sydney Harbour Bridge for an amazing view of the harbour, Sydney Opera House and beyond. Adventurers will definitely want to experience the iconic bridge from a more thrilling perspective though, and can take part in an organised climb to the top of Harbour Bridge for breath-taking views and a sense of bold achievement. For even greater heights, visitors can test their mettle by experiencing the view from the open air, glass-floored viewing platform at the top of the 853ft (260m) Sydney Tower.
When it comes to something more relaxing, Sydney boasts a large array of golden beaches for sun-lovers, from the famous Bondi Beach, lined with surf shops and designer cafes, to one of the many smaller beaches around Sydney Harbour. The Royal Botanic Gardens are also a joy to wander through, and a good spot for some exercise or a picnic.
Byron Bay
Nestled on the north coast of New South Wales and serving as the main town on Cape Byron, the holiday hub of Byron Bay occupies Australia's most easterly point. It is a haven of unspoilt beaches, laid-back pursuits, some quirky locals and a spiritual atmosphere which is making it burgeon as a desirable holiday resort.
One of the greatest attractions of Byron Bay is that it's the best place on the Australian coast for land-based whale watching (between June and September). The Cape Byron walking trail offers views of dolphins playing in the waves, and humpback whales breaching as they migrate to the north. It is also undoubtedly paradise for those into adventurous outdoor activities, from skydiving to surfing. The magnificent scenery, the proximity to the rainforest, and the various nature reserves and sanctuaries make it a sought-after holiday destination for eco-tourists.
Culturally, Byron Bay prides itself in being 'alternative', boasting a number of spiritual retreats and health spas. Annual events like the International East Coast Blues & Roots Music Festival at Easter, and the Byron Bay Writers' Festival in August, also draw the holiday crowds. Byron Bay can certainly be said to offer something for everyone, all year round.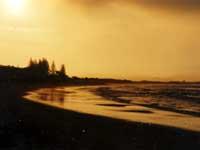 Byron Bay Judith Duk
Snowy Mountains
Australia's favourite winter playground is among the peaks of the Snowy Mountains, about 315 miles (500km) south of Sydney, where there are more than 145 miles (230km) of ski-trails, graded from beginner to championship level. Ski season lasts from June to October. The ski resorts are known for their warm hospitality, spectacular scenery, and their apres-ski entertainment. The largest resort is Perisher Blue, which is actually four resorts united to form a Mecca for snow-seekers. Another, at the foot of Mount Crackenback, is the resort of Thredbo, which is a recreation of a European Alpine village and features Australia's longest ski run, known as the Funnelweb. Australia is generally celebrated much more for its picturesque deserts than for snow and skiing, but the Snowy Mountains provide some surprisingly good winter sports facilities.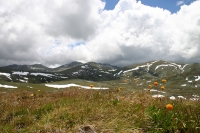 Mount Kosciusko Tamas
Hunter Region
The Hunter Valley region is a 60-mile (100km) drive north of Sydney. It is a region already known to the world for its high quality wine, but is also fast becoming famous as an eco-tourism destination. Besides its vineyards and eateries, there are myriad places of interest, like Lake Macquarie, a glistening lake with magnificent beaches about 12 miles (19km) south of Newcastle; the beautiful Myall Lakes; and the attractive stretch of surfing beaches near Newcastle. Also nearby is the Barrington Tops World Heritage Wilderness Site, which, at 5,203 feet (1,586m) above sea level, contains some of the highest untamed natural bushland in Australia. One of the most popular coastal destinations in the region is Port Stephens, renowned for its crystal clear water and golden beaches. The harbour of Port Stephens is home to about 80 dolphins and many cruise boats offer close up views of these animals. Port Stephens is also a wonderful vantage point for whale watching in season.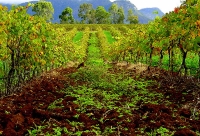 Hunter Valley Vineyards F Delventhal
Blue Mountains
The entrance to the richly forested hills of the Blue Mountains is at Glenbrook/Lapstone, only about 50 minutes' drive from Sydney. Many coach companies offer day trips, usually from Circular Quay in Sydney. Alternatively, City Rail offers an efficient service to the Blue Mountains, or you can travel there direct from Sydney Airport. Once there, visitors can delight in one of the most spectacular wilderness parks in Australia. Cliff top vistas stretch across gum tree-lined valleys and craggy outcrops. It is superb walking country and adventure activities, from horse riding, caving and abseiling to tubing down mountain rivers, abound.
The region is dotted with historic towns, most built from timber and stone, connected by scenic drives. Katoomba is the most visited town in the Blue Mountains, and the amazing rock formation of the Three Sisters at Echo Point is a must-see in the area. A great drawcard is the Blue Mountains 'Yulefest'. Visitors flock to the mountaintops in July and August to experience a mid-year Christmas and to revel in the occasional snowfall. Many of the region's guesthouses, hotels, motels, resorts and restaurants put on all the trappings of a traditional Christmas, complete with turkey, Christmas pudding and a great deal of fun.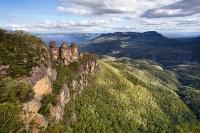 Three Sisters, Blue Mountains Anne Dirkse
New England
Also known as 'Big Sky Country', the New England region of New South Wales is a place of spacious beauty where it is possible to enjoy the great outdoors in the cool summers as well as cosy hospitality in the crisp winters. The centre of New England is Australia's country-music capital, Tamworth. The city has hosted the Australian Country Music Festival every January since 1973. Tamworth's population doubles to more than 60,000 when aficionados from across the land gather for the multi-day event, which culminates in the Golden Guitar Awards.
Besides the music, Tamworth's other claim to fame is that it was the first town in the southern hemisphere to be lit by electricity. This historical fact has been enshrined in the Powerhouse Museum in town. Beyond Tamworth, the Big Sky Country includes tens of thousands of hectares of national park and provides fun outdoor activities for visitors, including horse riding, abseiling, fishing, fossicking, canoeing and bushwalking. Each national park offers distinct flora and fauna and a multitude of natural attractions.
Address:
250 miles (400km) northwest of Sydney.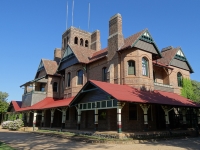 Armidale, New England denisbin
Broken Hill
The historic town of Broken Hill lies in western New South Wales, in the area known as the 'Living Outback'. Here red dust roads lead off to national parks, opal fields, remote settlements and the Darling River. In Broken Hill art and mining live side by side as uncomfortable companions. Artists have come here to find their inspiration, at a spot where incredible wealth has been produced by exploitation of one of the world's greatest mineral deposits. Broken Hill is known as 'Silver City', being the site of the world's richest deposit of silver, lead and zinc.
Visitors can visit a simulated mine or the real thing, donning lighted helmets to enter the subterranean world of the miners. This town is also a Mecca for artists and film-makers and has more than 20 art galleries. The famous Outback Royal Flying Doctor Service and School of the Air are also worth a visit. Visitors can tour the aircraft hangar or the radio room, which handles calls to and from remote towns and stations, covering 80 percent of Australia and treating about 160,000 patients a year.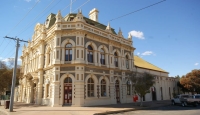 Broken Hill Trades Hall Ian Sutton